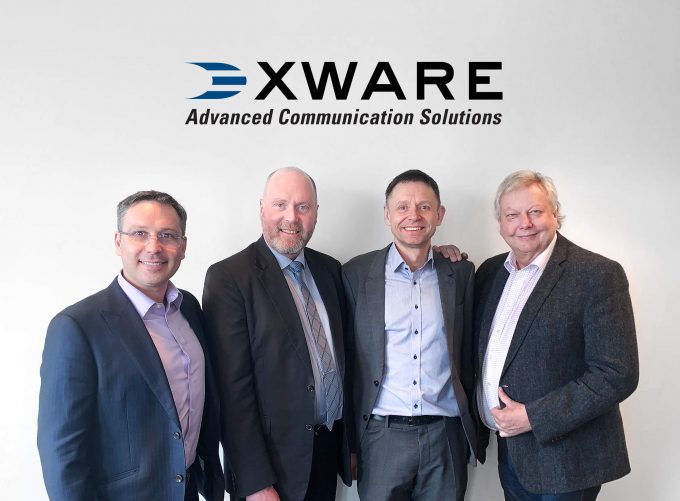 Swedish solutions provider Xware is to be acquired by Australian freight tech firm WiseTech Global for A$23.2m (US$16.3m).
The deal will see A$12m paid upfront in cash and the remaining A$11.2m paid as earn-outs "relating to business integration, strategic objectives and revenue performance".
Last year messaging integration specialist Xware posted revenues of A$3.5m and an ebitda of A$1.4m, and counts Scandinavian freight forwarder Greencarrier Freight Services among a client list that also includes Sweden's armed forces and Stockholm City Council.
WiseTech founder and chief executive Richard White (pictured above, far right) said Xware's Xtrade messaging solution was critical for transmitting real-time messaging and data integration between different platforms.
"We are acquiring Xware to enhance our messaging gateway and ensure we have greater control over the future development, quality and scalability of this key messaging technology.
"This is part of our digital straight-through processing strategy to accelerate adoption, reduce risks and costs and encourage wider digitisation within the logistics industry. This adjacency acquisition will also expand our innovation resources, deliver benefits to our customers and improve partner channel capacity for integrations to CargoWise platforms.
"We will together further expand the speed and ease with which organisations can interconnect their myriad information systems with our CargoWise One global logistics execution platform."
He added: "Xware will also play a part in our CargoWise Nexus platform, currently in development, designed to enable our customers to rapidly, reliably and securely connect digitally with their own customers and trading partners."
WiseTech said the management structure of Xware would remain unchanged, with managing director Jonas Ericsson (pictured above, centre right) and founder Anders Lyckosköld (centre left) continuing in their roles
Mr Ericsson said: "Joining the WiseTech Global group brings Xware to a new phase, with extensive new technical and commercial opportunities such as access to the global market and their very advanced and innovative development resources.
"While we remain committed to delivering the best messaging integration solutions and support to our customers across Sweden, we will now be able to help more organisations which operate outside the Nordics."