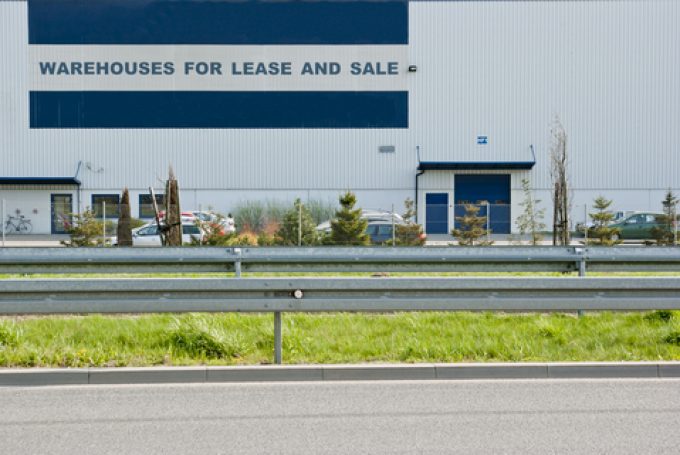 To the relief of beneficial cargo owners (BCOs), supply chain costs have been in retreat.
According to Freightos, container rates from Asia to the US west coast have dropped to a level last seen in October 2018, while transpacific air cargo pricing has declined 32% since August, and is about now half the rates seen a year earlier.
In the trucking market, spot rates have come down more than 20%.
However, the US warehousing sector seems to be immune to the slowdown in demand the transport providers are experiencing.
September's Logistics Managers Index shows warehousing utilisation up 11.5 points year on year, to its second-highest all-time reading, at 76.8. (A reading under 50 signals contraction.)
The index for inventory cost was at 72.2 and warehousing prices at 75.4 – well into expansion territory.
In late spring, it looked as though warehousing was about to face a market contraction too. Amazon, which offered warehousing under its new Warehousing & Distribution brand, had doubled its footprint between 2019 and late 2021, but found itself with excess warehouse capacity. It decided to sublet space in 10 facilities and postpone some construction projects.
Kent Hindes, senior director of commercial real estate services firm Cushman & Wakefield, noted that there had been signs of reshoring of manufacturing, but not to a level that would have a serious impact on the warehousing market.
And while the recent slowdown in US imports from Asia has eased the pressure on US supply chain capacity, it is not significantly reducing the need for warehouse capacity, as e-commerce dynamics dictate that inventory has to move as close to consumers as possible.
However, a good deal of space is taken up by excess inventory. To avoid cargo getting stuck in congested ports or rail terminals, US importers brought in goods early this summer for the peak season, which have been taking up warehouse space since. And more capacity is used up by goods like garden furniture and home exercise equipment ordered when demand was high, but which fell out of favour before arrival in the US. Walmart, Target and other large retailers have found themselves with a lot of unsold products on their hands.
During the summer, Target's inventory in its distribution centres peaked at 90% of capacity, which the retailer struggled to bring down, finding costs escalated markedly once inventory rose above the 85% mark.
So warehouse capacity remains tight, with an average vacancy rate of 3.4%, according to real estate developer JLL. In some areas, particularly around major ocean cargo gateways, there is virtually no free space – in Savannah, it stands at 0.1%.
Amazon's decision to offer warehouse space brought some 30 million sq ft into the market, but this did not affect it overall, said Mr Hindes.
And new capacity in the pipeline is not expected to have a dramatic impact either. According to a recent study by Cushman & Wakefield, almost 700m sq ft of warehousing was under construction in the second quarter this year, with just 26% pre-leased. If that uncommitted capacity were to hit the market today, the national vacancy rate would only tick up by 320 base points, to 6.3%.
So pricing looks set to remain high. Warehouse rents have grown, on average, 3% per quarter since mid-2020 to an average of $9.56 per sq ft in the second quarter this year. In top markets, it is as high as $15. A sizeable chunk of this is land cost. In the Inland Empire of southern California, this has reached $100 per sq ft, said Mr Hindes.
"People wouldn't have touched these three, four years ago," he added, and even severe economic turbulence would not bring warehouse rents down significantly, as Cushman & Wakefield's projection indicates.
"Even the most severe downside stagflation would still see 18% taking rent growth through 2026 – still around 3.6% growth on average," the authors wrote.