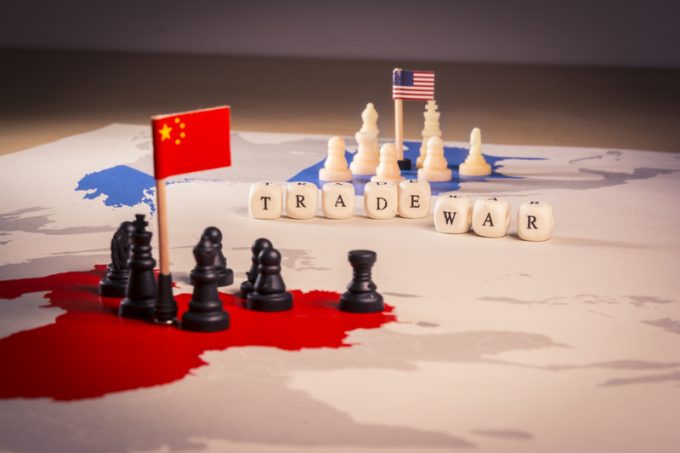 As the transpacific trade war officially gets under way, US retailers are rushing to fill inventories before additional tariffs are put on Chinese goods.
However, longer term, escalating tariffs could mean increased sourcing in South and South-east Asia.
According to the National Retail Federation (NRF), US retail imports set a new record in June.
"Retailers cannot easily or quickly change their global supply chains, so imports from China and elsewhere are expected to continue to grow for the foreseeable future," said NRF vice-president Jonathan Gold.
The NRF's Global Port Tracker, produced with port consultant Hackett Associates, estimates June retail imports at 1.83m teu, up 6.8% year on year and equal to the record set in August 2017.
July and August will also set new records, NRF predicts, adding that the first half of 2018 is expected to total 10.3m teu, up 4.9%.
Hackett Associates founder Ben Hackett told Reuters the June import spike was likely to be because of "pre-emptive buying in anticipation of the tariffs."
Edoardo Podestá, Dachser MD Air & Sea Logistics Asia Pacific, agreed: "We recently observed that US companies increased their inventory to be able to supply customers on the short run after the implementation of the new tariffs.
"With the tariffs in place, alternative procurement sources will need to be defined by companies from affected industries. This takes time and, as of today, workable long-term solutions are very unclear. A shift of good flows to/from other markets may impact global supply chains as well."
After months of rhetoric, stalled negotiations and accusations from both sides, the US finally imposed 25% tariffs on $34bn of Chinese goods on 6 July – mostly hi-tech products linked to the Made In China 2025 initiative. China responded with reciprocal tariffs on US agricultural and automobile exports.
Following China's retaliation, the US has threatened tariffs of 10% on an additional $200bn of Chinese goods. The current $34bn tariff-sum is scheduled to increase to $50bn this month.
According to Han Ning, China director at Drewry, the proposed $50bn in US tariffs on Chinese hi-tech goods represents 400,000 teu – around 4% of China's US-bound exports, or 2.3% of total eastbound transpacific trade.
"But if the trade war escalates to low-value cargoes, the effect will be more than double," she told The Loadstar.
Both sides will seek trade replacement in Asia and South-east Asia, she added.
"My view is China will seek more diversified sources for raw material imports as well as its product exports, encouraging trade with other regions to replace the US as much as possible."
For example, she said, India, Bangladesh, Laos, South Korea and Sri Lanka would benefit from China's recent move to reduce tariffs on 8,500 different agricultural products, most notably soybeans, beef, pork and animal feed ingredients.
The tariff cuts, which are part of the 2016 Asia-Pacific Trade Agreement, also apply to chemicals, medical supplies, clothing and steel.