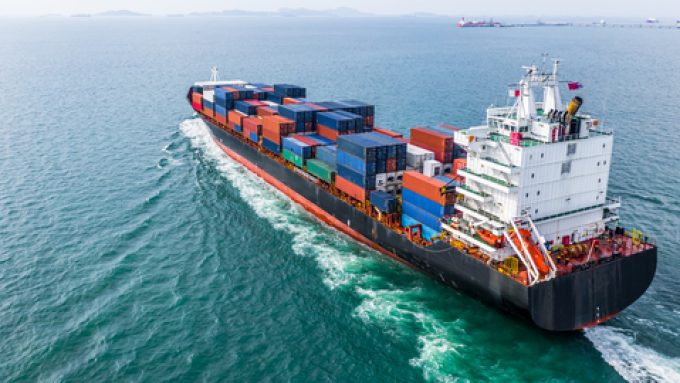 As global schedule reliability hits rock bottom, new research highlights lockdowns in China are to blame for the increased container shipping transit times.
In a joint paper, Windward and Sea-Intelligence suggest the industry's tendency to focus on port waiting times "only shows a partial picture of the real impact of congestion".
The report says: "Measuring the total transit time between a container vessel's last port of call to the next offers a much more accurate picture, in part because carriers decide to slow-steam their way to their next ports of call for better fuel efficiency instead of sailing at regular speeds and waiting outside."
For example, looking at the Shenzhen lockdown and its impact on Yantian, the paper notes that, last month, average transit time from the previous port of call to berthing at Yantian rose by 98%, compared with April 2021. Container vessels arriving from Taiwan and Vietnam were spending an additional 81% and 45%, respectively, on the water before being able to berth.
In Shanghai, on the other hand, some vessels required shorter transit times than in April 2021, such as those arriving from Australia (-41%), Canada (-26%) and other ports in China (-8%, on average for 602 vessels).
"But there were still hundreds of container vessels that required a considerable amount of additional transit time to berth at Shanghai during April 2022, including over 300 arriving from Taiwan (+34%), South Korea (+25%), Philippines (+25%), and Japan (+17%)," the paper says.
Similarly, container vessels sailing towards the port of Ningbo needed 27% more transit time from their previous port of call, compared with the same month in 2021.
The paper concludes: "Port congestion and global supply chain issues are complex and require a much closer look than simply counting the number of vessels outside ports. Also, the impact of congestion seems to widely differ based on the origin of vessels."
Meanwhile, global schedule reliability has probably reached rock-bottom, with only room for improvement, according to Xeneta's latest state-of-the-market webinar.
Xeneta market analyst Emily Stausboll said: "There are still some trades where there is potential for schedules to worsen, such as to the US east coast, but on a global level, reliability is likely to improve, barring further disruption."
Peter Sand, Xeneta's chief analyst, added that cargo owners should be be prepared to pay for greater reliability, explaining: "If you believe time is of the essence, you may be prepared to pay a little bit more, not only in priority shipment fees, but also in terms of engaging with some of the carriers which are door-to-door logistics providers with a wider offering."
For more on China's lockdowns and liner shipping strategy, listen to this Loadstar Podcast clip of Lars Mikael Jensen, head of ocean transport at Maersk