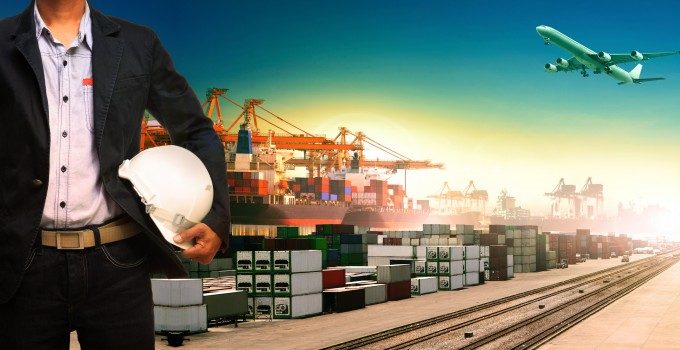 Astral Aviation, the Kenyan cargo airline, is adding a 737-300 freighter to its fleet in November and aims to acquire two more in 2016.
CEO Sanjeev Gadhia originally planned to bring in three MD-83Fs to replace a 727-200F and two DC-9Fs (one of which remains in service). He told The Loadstar on the sidelines of the Freighters and Belly conference this week, that the change of strategy made more sense as 737s would be more fuel efficient and are available at a more competitive price, yet would have a higher ultimate resale value.
Astral is also looking to supplement its Fokker 27-500 with a second turboprop, or a small regional jet. "We need this type of aircraft for five-tonne loads and to reach more restricted airstrips," Mr Gadhia said.
Africa is the second-fastest growing air cargo market in the world, at 4.4% a year, behind only the Middle East. Astral's sole intercontinental service is via a wet-leased 747-400F which operates four times a week between Nairobi and London Stansted. However, Mr Gadhia sees his main opportunity in intra-Africa services, where the growth rate is 10%.
Astral serves 20 regional destinations from Nairobi. Its CEO has long talked of opening hubs in Lagos and Johannesburg, but these plans are on the back burner until market conditions improve.
"We have had to rethink Lagos because of the fall in the oil price, and currency shifts have weakened imports into South Africa. The rand has lost a quarter of its value against the dollar," he said. "Africa is for those who are patient. You need to take a long-term view."
Around 85% of the tonnage moving in and out of Africa flies with foreign carriers. The predictable Middle Eastern names have led the way, achieving major improvement in transit times from Asia to Africa by consolidating shipments in their home hubs.
Although these carriers are focused on only a handful of African destinations, secondary routes have also benefited, Mr Gadhia said. Shanghai to Bujumbura, Burundi, which, until recently would have taken three weeks, can now be done in two days.
With Kenya Airways and South African Airways both going through difficult times, he believes Ethiopian Airlines is the only African carrier that can turn the turn the tide – but then only to a limited degree.
Smaller African carriers have worked to develop interline partnerships – Astral has 20 of its own, offering onward carriage to difficult, high-risk places such as Juba and Mogadishu – but have so far been reluctant to cooperate further with each other. "They should concentrate on intra-Africa. There's more profit in it," Mr Gadhia (pictured below) said.
An expanding middle class, already numbering 300 million, will have tremendous purchasing power, including online. He forecast that air freighted retail goods would eventually outgrow the mining and oil & gas sectors.
African countries are already doing more business with each other, so Kenyan stores are now offering meat from South Africa instead of sourcing from South America.
There is much more to come as Africa develops the world's biggest free-trade area, with 26 countries signing up this year.
"With opportunities come challenges, including poor infrastructure and the very slow pace of liberalisation," Mr Gadhia warned. "Two-thirds of Africa's airports are sub-standard – many are not properly fenced, and some don't even have fire brigades.
"You still see cargo stuck in Customs for two days. You can do your entries electronically at Nairobi, but it's not going to happen yet in Somalia or DRC."
However, he welcomed moves towards liberalisation in Nigeria, where international handlers have moved in on a public-private partnership basis. Mr Gadhia said other countries were now looking at this model, and urged foreign interests to do more to awaken the sleeping giant that is today's Africa.