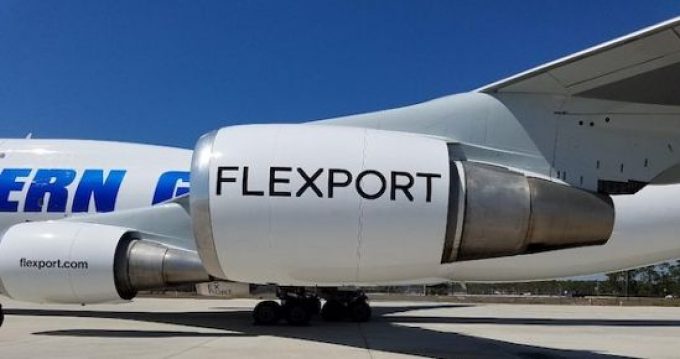 Flexport: the name alone invokes a multitude of commentary in articles, at conferences and on social media – good, and not so good.  
The company started in 2013 when founder Ryan Peterson, entrepreneur and co-founder of Import Genius, decided to tackle the 'antiquated' and 'unsexy' freight forwarding market.  As noted in a Forbes article from 2016, Mr Peterson said: "It's really all about coordinating complexity. In the freight world, the user experience is just broken.  
"No company has enough assets to keep the goods within their own company the whole time – the shipments are forced to change hands many times."   
That's absolutely correct, and it's what freight forwarders and 3PLs do, manage this process. However, the difference is that Flexport introduced itself as the technology solution, something forwarders and 3PLs were already making investments in, but not as publicly and quickly as Flexport. In addition, Flexport began calling itself a 'digital forwarder', resulting in raised eyebrows and questions concerning the viability of the existing forwarding market. 
Since that article, and even prior to it, Flexport received an astounding amount of funding, resulting in the company today being valued at an estimated $3.2bn-plus. Based on my market share estimates, Flexport is not even a top-25 forwarder in terms of revenue nor volumes. But, evidently, that no longer matters. Managing partner Michael Ronen for Softbank, an investment firm that invested $1bn in Flexport this year, said: "Flexport is unique in going after what is essentially a pretty boring space and doing it in an incredibly innovative way."  
Don't say it. Yes, I too know quite a few other forwarders and 3PLs that have been around for years that are also quite innovative and have not received such a large cash infusion. It's all about who you know these days…  
Meanwhile forwarders, traditional and new, 3PLs and others within the broader supply chain market have invested like crazy in technology. The result has been such offerings as real-time visibility, booking and management of freight online, much like Flexport. 
So does Flexport still have an edge? 
I talked with the Flexport team and received a demo of Flexport's system. The guts of the system are based on cloud-based software for ease of updates, sharing and collaboration among supply chain partners. It is an intuitive platform, allowing users to manage freight from origin to destination in major parts of the world, specifically the US, Europe and much of Asia. Rate quotes, booking, tracking and route optimisation are all available, as well as managing paperwork and submitting documentation to Customs.  
But similar software guts, and an intuitive platform, have now become standard for many forwarders. In 2013, certain capabilities such as tracking shipments were also available from several forwarders, but few had online platforms comparable with that of Flexport.  
A nice feature available on Flexport's platform, one that I have not seen elsewhere, is the ability for shippers to analyse their shipments at the SKU and/or harmonised classification level – landed costs, Customs costs and units in transit, filtered by country code and more. The platform also has the ability to upload a photo of the items. 
To be honest, the Flexport platform has so much included, that it is overwhelming. Managing and clearing freight includes maps that are updated in real time to show active shipments and exceptions; collaboration and analytics sections; finance & payment; centralised document repository; and more. 
Trade is complicated and, according to the company, Flexport's mission is to make it easier. As such, instead of a freight forwarder, I wonder if it is more a 4PL.  
There are numerous definitions of a 4PL, but one from inventory management software provider Tradegecko may be most appropriate: a 4PL "manages resources, technology, infrastructure and even external 3PLs to design, build and provide supply chain solutions for businesses". 
Because of the many parties and complex processes involved in trade, Flexport has centralised much of this. In addition, Flexport has leased warehousing space in locations such as Los Angeles and Shenzhen and has a leased aircraft on hand for air shipments. Lastly, customers typically have a single point of contact from Flexport and, depending on the size of the account, a global holistic team that includes operations and data managers.  
Regardless of the label one wishes to place on Flexport, its edge may have been technology when it first started out in 2013, but it has evolved into more than a freight forwarder and is now moving towards 4PL-like solutions, encompassing more of the supply chain versus simply the management of transport.  
Is it the only one on this path? Certainly not – and because of that, it faces stiff competition. But one of its strengths, that may see it prove successful, is not the technology, but its good, old-fashioned, customer-centric approach to tackling issues.