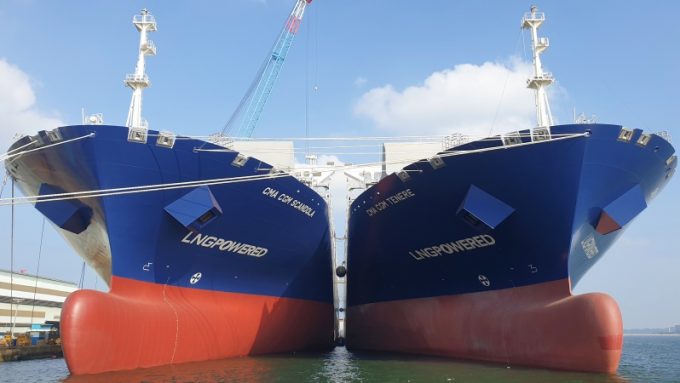 Some of the major supporters of LNG as a transitional fuel in maritime have announced they are collaborating with technology companies to mitigate the effects of methane, a major component of LNG, on the atmosphere.
Methane is around 80 times more potent as a greenhouse gas, although it stays in the atmosphere for a shorter time than carbon dioxide, around 20 years, however, regulatory authorities are now looking at curbing methane emissions as a method of achieving the Paris goals.
One method of mitigation is expected to be an emissions charge, expected to be discussed by the International Maritime Organization later this year.
At last year's COP 26 in Glasgow, Denmark and the US joined with the Marshall Islands to announce they would cut methane emissions from LNG by reducing the use of the gas.
That will inevitably lead to increased transport costs, which will eventually be passed on by carriers to their customers and down the line to consumers.
In the face of these growing concerns about the use of LNG, and the human and economic costs incurred by climate change, MSC, Shell, Seaspan and other maritime companies are collaborating with Safetytech Accelerator, which was established by class society Lloyd's Register to develop Methane Abatement in Maritime (MAM) technology.
"In its first year, members will seek to identify and pilot new technologies to monitor and reduce 'methane slip' from vessels fuelled by LNG. Once these solutions have been validated, the initiative will seek to endorse them to industry from 2023," said the group.
According to the group, shipping cannot accurately measure the extent of methane slip from vessel engines and the extent of the impact of those emissions.
Steve Price, head of partnerships at Safetytech Accelerator, said: "We believe better information will allow the maritime industry to better understand the extent to which its LNG-fuelled ships are emitting methane.
"Understanding the extent of this methane slip will allow companies, society and policymakers understand LNG's real environmental impact, empowering markets to channel investments to new technologies that can reduce methane slip, or to other transition fuels."