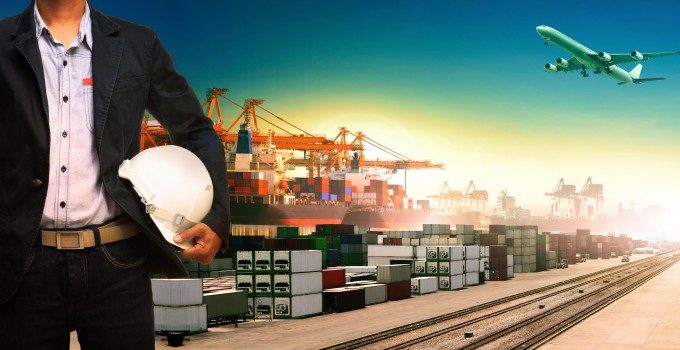 Swissport yesterday won its appeal in the Ukrainian courts to recover its 70% share in Swissport Ukraine and said it would like to continue to work with its opponent, Ukraine International Airlines (UIA).
The airline had won a previous case against the handler, which had allowed UIA to take Swissport's 70.5% share in the joint-venture handling company for just $400,000. A succession of legal hearings led to a bitter battle between the two companies, which Swissport has now said it would like to end.
"We now want to find an amicable solution," said Mark Skinner, svp ground handling, EMEA, for Swissport International. "It's not going to be easy as we have had quite some fight, but we see a partnership as the best solution for the customers. We hope that UIA will talk to us."
Yesterday, however, as the court ruled that the shares should be transferred back to Swissport, UIA issued a strongly worded statement condemning the handler for "defamation", and accusing it of using the European Commission to apply pressure "in order to obtain an illegal judgment in the company`s favour".
Swissport had written to EC president Jose Manuel Barroso, as well as working with Ukraine's Anti-raider Commission, and Mr Skinner admitted that the company had used every available tool to regain its shareholding.
"We put a lot of pressure on the system, and the Anti-raider Commission has played a very positive role in past weeks. We hope that that will carry on, as we are not yet back in control of the company."
It is unlikely that UIA will simply transfer back the shares to Swissport, and the carrier claims it will return to the courts. Since Swissport lost control in March, UIA has changed the name from Swissport Ukraine to Interavia, and claims to have invested nearly $1m in equipment. "It's a very complex situation," admitted Mr Skinner.
Both sides blame the other for lack of investment in Swissport Ukraine, jeopardising the company as traffic increased significantly. UIA said: "It was lack of investment that resulted in a dramatic decline in handling service quality at Kiev Boryspil International airport early in the high season. Amounting approximately to $3,000, Swissport's shareholder fee rate did not allow the company to operate efficiently."
For its part, Swissport claims that UIA would not invest, but it would, which led to UIA's claim that Swissport was attempting to dilute its shareholding.
A spokeswoman for the airline told The Loadstar: "UIA's actions were none other than an urgently required defence in response to an unveiled hostile attempt by Swissport International to dilute UIA's interest in the joint venture."
The airline also claims that Swissport applied "leverage" to Ukraine's legal system.
"UIA and Swissport's economic dispute came to be an illustration of overt leverage on the judicial system of Ukraine by Swissport International. We will seek a just and impartial consideration of the case at Ukrainian and international courts, and believe this is the only accurate way to resolve economic disputes."
Mr Skinner's hopes that the pair can work together again are founded on Swissport's apparently good relationship with the airline's management. "The airline needs us as we can guarantee quality and investment. But the shareholders of UIA have another interest. We hope that the shareholders will now start talking to us. But it won't be easy."
UIA would not be drawn on this possibility. The spokeswoman told The Loadstar: "UIA does not provide the press with comments on the airline's plans. Sorry."
One source close to Swissport told The Loadstar he thought the company had "made a big mistake" to have got into this position. But Mr Skinner said: "I don't think we have made mistakes – but it has been a very steep learning curve."