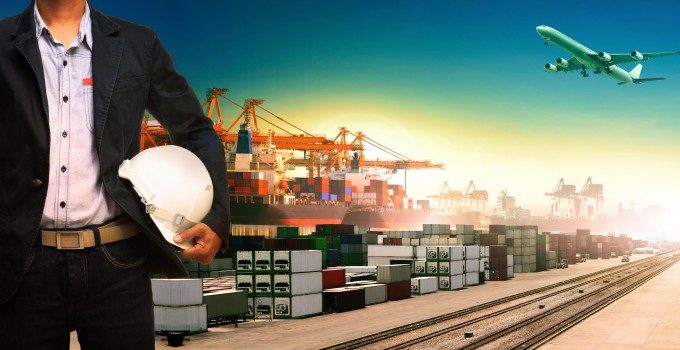 While the threat of industrial action looms in the US east and Gulf coast ports, shippers and forwarders need to be prepared for a round of industrial action in a series of other parts of the world, as dockers protest against the government cuts, privatisation programmes and the introduction of automated container handling technology.
In protest against Euro-woe austerity cuts imposed by the Portuguese government, pilots, stevedores and port administration workers are planning a series of strikes throughout September that "are expected to severely affect vessel movements in Portuguese ports", according to shipping agency Inchcape Shipping Services.
As part of the government's drive to cut costs, public sector wages are due to see an across-the-board 7% reduction, as well cutting two salary payments this year.
Pilots went on strike at midnight Sunday until midnight tonight, with a further 48-hour strike beginning midnight 25 September.
Stevedores, excepting the port of Leixoes, will also launch action at midnight tonight until 8am on 21 September, when they will meet to assess the effects of the action, and have scheduled a further stoppage from midnight 25 September until 8am on 29 September.
Port administration workers are due to hold two 24-hour strikes on 21 and 24 September, in addition to stopping all overtime work from 10 September.
Deepsea and intra-European shipping lines have said they expect substantial disruption to their services.
German shortsea operator OPDR said: "These actions will certainly impact the schedules of OPDR and as before, ports can be omitted and rotations can be changed on short, or even with no notice, always depending on the latest development."
More strike action is also occurring in Brazil, where immigration officials are further protesting against the government's privatisation programme. However, the strikes are targeted to coincide with the beginning of the cruise season, and cargo movements and port operations are unlikely to be as badly affected as they were during the recent action, according to Francisco Villagrán, ISS regional operations manager for South America.
"We expect to have issues and delays but the association of agencies is actually revising the situation and may request the application of a law that avoids the negative impacts," he told The Loadstar.
There is also the possibility of action returning to New Zealand, where the Port of Auckland, the country's major container gateway, experienced a total lock out last year after negotiations over a new collective agreement broke-down.
Despite the fact that the last collective agreement expired on 30 September 2011, and the two parties have been in mediation since, no new agreement has been reached. Under New Zealand labour legislation the existing collective agreement is still valid until 30 September 2012 (an auspicious day, for it is also when the ILA-USMX master contract covering the US east and Gulf coasts expires).
However, once 30 September has passed, although existing Auckland staff will continue to be covered by the collective agreement, new staff will not, paving the way for more action – see today's Loadstar Lead for a detailed overview.
And across the Tasman Sea, dockers in Australia are also preparing for a wave of industrial action after Patrick Stevedores announced plans to bring in automation at its Port Botany facility in Sydney shortly after concluding a new collective agreement with Maritime Union of Australia (MUA) members at the terminal.
The MUA contends that no mention of these plans were made during the negotiations, which were completed in April. In July, Patrick owner Asciano announced the automation project, and admitted that some 270 jobs would be made redundant as a result – more than half the terminal's 511 workers.
In response to the July announcement, MUA deputy national secretary Mick Doleman said: "This is an extraordinary sleight of hand tactic by Patrick's management following a protracted 20-month wage negotiation that was only resolved recently.
"The use of Autostrad technology was never discussed in these negotiations. In fact, we were given explicit guarantees that all straddles would be fully manned."
And last week MUA national secretary Paddy Crumlin joined his US counterparts – ILA president Harold Daggett and ILWU president Bob McEllrath – in Washington to discuss an international union response to the issue.
"How automation is introduced has been established as an issue for all international dock workers, their employers and their shareholders and customers," said Mr Crumlin.
And raising the possibility that US west coast dockers could take action in support, Mr McEllrath added: "We on the west coast are concerned at the approach of the employers in Australia and the east coast.
"This meeting was about coordinating our response to these challenges and sticking together. This meeting correctly identified automation without negotiation is union busting."