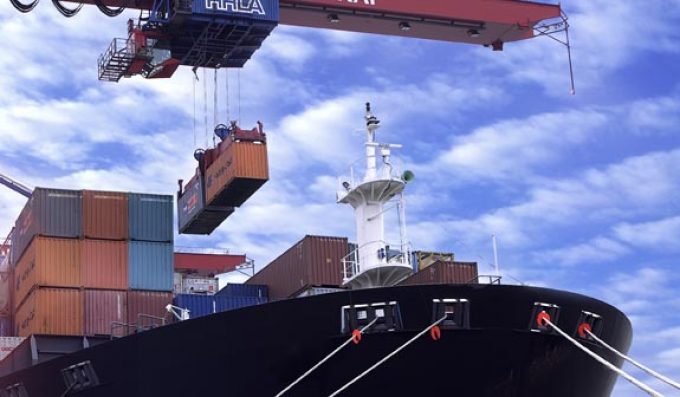 Spot container freight rates between Asia and Europe and Asia and the US ticked down this week, but long-term contract rates continue to rise.
According to the latest crowdsourced data from market freight rate benchmarking platform Xeneta, the average long-term contract rate between Asia and North Europe is now at around $1,400 per 40ft, compared with just $900 a year ago.
On the transpacific Asia to US west coast trade – where rates are generally negotiated to run from 1 May – the average has shot up to $2,000 per 40ft, almost double that of 12 months ago.
Xeneta chief business development officer and co-founder Thomas Sorbo said it was "currently a seller's market", with rates "skyrocketing" on many trades.
"Carriers have been able to force through rate increases across the board, and shippers are facing challenges on some routes to secure space," he said.
He added that it seemed there was "less competition in the market at the moment, when it comes to rates" – although he suggested this could change once the new alliances bed in, given that there is still underlying excess capacity in the liner industry.
Mr Sorbo added that, with hindsight, shippers may be regretting waiting until after the Chinese new year to negotiate contract rates.
He said: "Long-term contract rates are higher now than before the new year holiday on both Asia-Europe and Asia-US, and we have no data so far to suggest that they might come down."
Shippers could therefore prefer to take their chances on the spot market, which has weakened since the beginning of the year on both the Asia-Europe and the transpacific lanes, in anticipation that they can secure better long-term rates as the markets swing back in their favour.
Indeed, in early January, spot rates from Asia to North Europe (according to the Shanghai Containerized Freight Index) were at around $1,100 per teu, compared with this week's SCFI reading of $836.
And for the transpacific, spot rates at the start of January were also higher: $2,082 per 40ft for the US west coast and $3,133 per 40ft for east coast ports, compared with the SCFI this week of $1,375 and $2,436, respectively.
Nevertheless, the spot market remains significantly higher than 12 months ago, when the respective SCFI readings were: North Europe $291 and Mediterranean $438 per teu; USWC $849 and USEC $1,732 per 40ft.
Meanwhile, the capacity crisis on the Asia-North Europe backhaul route shows no sign of abating.
At the Multimodal event in Birmingham this week, eastbound capacity shortage was the "talk of the show", with many shippers telling The Loadstar they had been warned by carriers that they could not accept new export bookings until the backlog was cleared, at the end of May.
The impact on rates has been dramatic – for the first time in memory, backhaul rates are exceeding those of the headhaul on the Asia-North Europe tradelane.
This week, Drewry reported that its World Container Index component for Rotterdam to Shanghai had seen a surge of 65% on the week, to $1,557 per 40ft. But according to anecdotal reports from shippers, the reality is that they are paying much higher rates than this to secure space on eastbound sailings.