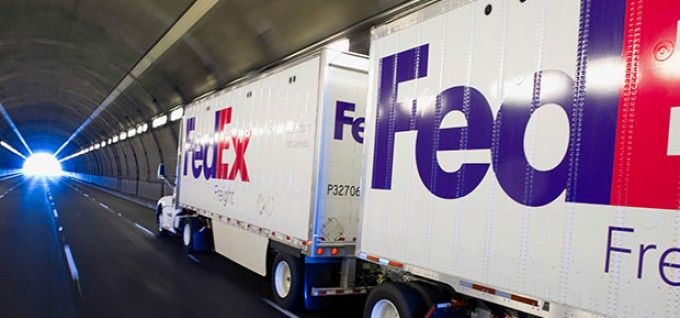 FedEx Freight is blazing a trail in the US LTL market, piloting a pricing model, with a select group of customers, that charges shippers based on weight or dimension of their cargo and speed of service.
The 'space and pace' pricing structure replaces the traditional National Motor Freight Classification (NMFC) model in the LTL sector, which is based on freight classifications and combinations of zipcodes.
According to FedEx, it simplifies the pricing structure and eliminates certain rules and surcharges inherent in NMFC.
"With the simplicity of space and pace pricing, we aim to build confidence with our customers by ensuring they receive accurate pricing on the front end in order to reduce the frequency of price adjustments and disputes on the back end," said Mike Lyons, FedEx Freight VP of LTL revenue quality.
Satish Jindel, president of SJ Consulting Group, welcomed the move, saying the NMFC pricing mechanism is highly complex, yielding 1.2 quadrillion possible combinations of price for an industry that moves a few hundred million shipments a year.
He explained it had been designed for a different era when there were no alternatives, and infrequent updates meant classification might not change in over a decade and then shoot up abruptly.
Moreover, by focusing purely on product categories, NMFC does not take packaging into account, nor does it register tighter or looser packing of boxes on a pallet, he added.
Technology has been pivotal in FedEx Freight's move to a system that jettisons product categories while concentrating on weight and dimensions of a shipment. The company introduced Dimension in Motion (DIM) technology to capture these aspects automatically and verify the information provided by the shipper.
For FedEx, the new model brings better use of space on the truck, as it can work with actual shipment dimensions and weight, whereas classification gives no clue how big the packaging is and how much space is taken up by padding to protect products inside.
Likewise, shippers can save costs by tighter packaging and using less padding.
Moreover, the new model simplifies the quoting process and ensures there is no discrepancy between the price quoted and the final amount billed, unless the original shipment information is incorrect. Shippers submit weight and dimension of their cargo, with origin and destination zipcodes and selected speed of service for a quote, which is verified when the DIM technology scans the shipments upon arrival at a FedEx Freight facility.
The company has signalled that it intends to roll out the space and pace model beyond the participants in the trial, but has not given any indication when this is likely to happen.
According to Mr Jindel, this is a game-changer, but he does not expect the new model to take the LTL industry by storm.
"We won't see a landslide adoption. This is going to be a slow process," he predicted. Shippers will have to be weaned off NMFC.
For one thing, the traditional model is very much 'baked into' current transport management systems, which results in reluctance by shippers to embrace weight and dimension-based pricing.
"How do we help shippers manage the transition? That's the challenge," said Mr Jindel.