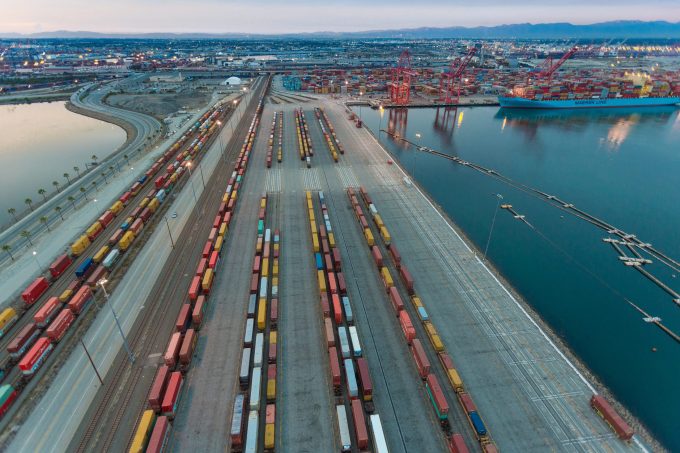 US exporters have accused carriers of billing for detention & demurrage (D&D) charges even when empty containers have been returned.
This increases costs and time spent battling with shipping line administrators – on a daily basis for some – to rectify errors, they say.
Major disruption in the US supply chain has brought complaints from US shippers and other stakeholders about the levels of D&D charges and lack of export options in general.
BOSSCO Trading International accounts manager Alexis Jacobson told the House Transport and Infrastructure subcommittee yesterday: "Despite complying with the free time limit an exporter has in their contract for holding a container outside the terminal and returning a container to the terminal, export customers and drayage truckers are constantly receiving incorrect invoices from the ocean carriers for detention or demurrage charges."
She said some exporters were forced to battle shipping lines over such invoices on a daily basis.
She added: "It takes weeks to resolve. Smaller exporters, like ourselves, see these invoices almost weekly. Exporters and truckers are forced to fight or pay these invoices, or there is a chance the customer overseas will not be able to pick up their cargo."
Exporters and unions have painted a picture of disorganised chaos to the subcommittee, which heard testimonies from supply chain stakeholders, including ports and terminals, shippers, unions, vessel operators and the Federal Maritime Commission (FMC).
According to chair of the House Committee on Transportation and Infrastructure Peter DeFazio: "The maritime supply chain is critical to America's economy and national security, and that point could not be more evident than it is today. Sometimes it takes a major disruption to highlight vulnerabilities.
"For years, we've been warned of the fragility of this system, and I've continually pushed for investment in the maritime supply chain to increase productivity and enhance resilience."
Ms Jacobson called for the US government to amend the Shipping Act to allow for better FMC enforcement of detention and demurrage rules, and other "unreasonable" acts, and to encourage ocean carriers to maintain the carriage of American exports.
She also asked that US terminals operate additional hours to work through the congestion, with ocean carriers paying accompanying additional marine terminal fees.
FMC chairman Daniel Maffei told the committee better information links throughout the supply chain would help smooth the passage of cargo through the system.
He said: "We can put in measures to improve overall capacity – increase the supply in the supply-demand chart. Certainly, efforts to improve our physical infrastructure at our ports, rail, truck networks and inland ports would greatly improve the capacity of the system."
Fellow FMC commissioner Rebecca Dye told the committee enforcement staff were already investigating D&D infringements and that action would be taken.
In the longer term, she said, the "US international ocean freight delivery system is unprepared to deal with the growing volumes of cargo, fuelled by e-commerce, imports and exports, flowing through our major ports", and she added: "If we don't change, we can't grow."
Ms Dye believed today's supply chain challenges were not new, but occurred in every peak season and period of cargo surges. She added that no single supply chain actor could rectify the difficulties, which must be addressed through co-ordinated action.
"The lack of mutual commitment between parties to freight delivery agreements mitigates against an enforceable agreement," she noted.
In conclusion, she said the FMC had recommended a National Port Information System to provide end-to-end visibility in the international ocean freight delivery system be developed.
"Now is the time to move forward with this recommendation, harmonise our supply chain, leap over existing problems and boost American competitiveness and our economy," said Ms Dye.