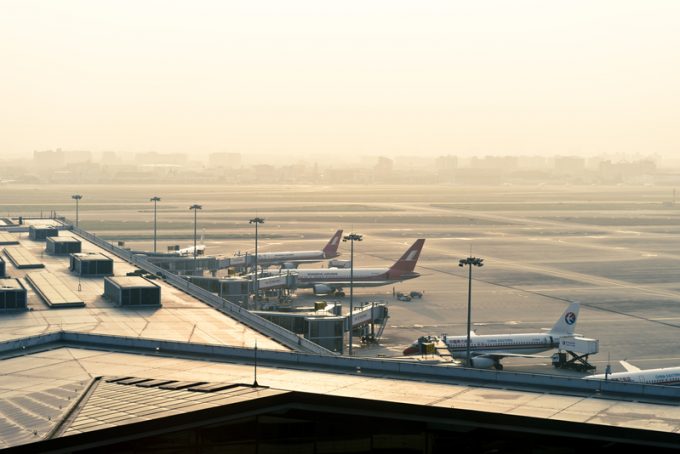 Shanghai plans to develop its domestic airport into a major international hub – but insists it won't "fall into vicious competition" with Shanghai Pudong International (PVG), the country's biggest air cargo gateway.
This month, the Shanghai municipal government published a blueprint to develop Hongqiao International Airport (SHA), a 7,000 sq km site on the city's western outskirts, connecting with neighbouring Jiangsu province.
The project, it said, would aid China's "opening up" to the world and the integration of the Yangtze River Delta by creating a global central business district, international trade centre and major transport hub, with plans to improve connectivity at both the airport and railway station.
Along with aviation, meetings and events is a key sector Hongqiao wants to develop, and the area is already home to the world's largest exhibition hall, which hosts the China International Import Expo.
According to an internal document seen by The Loadstar, the proposed Hongqiao hub will become a base for aviation companies and high-end aviation services, with multinational headquarters "guided" into one cluster.
Furthermore, the document says, SHA and PVG – on the opposite side of the city – would be "in healthy competition", and their developments "interconnected."
"The purpose is to expand the market, not to swap existing resources or fall into vicious competition," it says. "At present, SHA operates domestic flights, while PVG develops international flights. The plan points out that SHA should improve its international air transport, strengthening the interconnected development between SHA and PVG.
"In future, SHA's flight schedule might give more consideration on how to meet the transport demand of the Yangtze River Delta, while PVG might keep focusing on overseas market."
However, it goes on to hint that SHA could take some market share from PVG.
"There is a possibility that certain international resources will tilt toward SHA. Besides, PVG is more distant from Jiangsu and Zhejiang provinces. Nanjing, Hangzhou, Suzhou, Ningbo, Wuxi, Jiaxing, Changzhou and Nanjing are all within 300 km of SHA."
Furthermore, it notes, the plans say SHA would enhance its connectivity with PVG by promoting air-rail and air-river multimodal services.
Handling some 3.68m tons of air cargo last year, PVG has congestion issues which could pave the way for additional volumes at Hongqiao. Even in 2017, Pudong International Airport Cargo Terminal (PACTL) warned of capacity constraints, noting the airport's crowded runways and traffic restrictions meant new airline slots were rare.
However, the document also admitted expanding the Hongqiao airport area would be "difficult".
"To tackle this problem, a new airport will be set up in Nantong, together with SHA and PVG, serving as the main hubs of Shanghai," it said.
Nantong is around 130km north of Shanghai and was previously earmarked by PACTL as an alternative to PVG, with the operator setting up a joint-venture cargo terminal with Nantong Xingdong Airport in 2016.