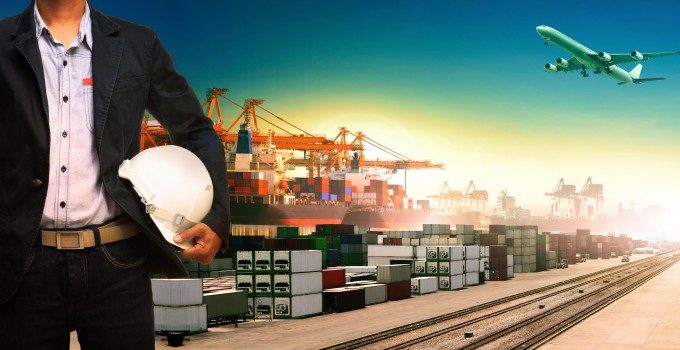 Freight rates on the "lunatic" Asia-Europe trade have once more hit a period of steep decline with the Shanghai Container Freight Index today posting its steepest weekly loss since its inception.
The Shanghai-North Europe rate today stood at $1,379 per teu, down $188 from last week's level of $1,567 per teu and representing a decline of 12% in just seven days. That said, the present rate is still a long way from the sub-$500 per teu depths that was seen at points in the past couple of years.
Richard Ward, a container derivatives broker at Freight Investor Services, said the decline had hit carriers' earnings badly and he predicted further woe.
"As a result, the liner industry has lost roughly $65m in one week across the Asia-Europe tradelane. No doubt further declines will be seen in the weeks to come," he said.
The fall follows the end of the Chinese New Year holiday and the ensuing traditionally slack period, during which rates remained stable – indeed, the week before last the SCFI Shanghai-North Europe was at $1,580.
This latest decline had also been predicted by supply chain research firm Drewry, which at the beginning of the month forecast: "Spot freight rates from Asia to Northern Europe will become more volatile again after the Chinese New Year, and remain that way until at least the end of second quarter of 2014." It also pointed out that, with the impending arrival of the P3 Alliance, market share was once more uppermost in the minds of senior shipping line executives.
"Regardless of cargo growth this year, ocean carriers will remain sensitive to market share threats, including the arrival of P3's services in the second and third quarters and the large number of vessels over 10,000teu awaiting delivery," it said.
According to Drewry, 60 vessels averaging 13,270teu are due to be delivered this year, increasing the global fleet of vessels over 10,000teu by 32%.
The decline in rates comes against a backdrop of carries once more beginning the process of trying to force prices up through a series of general rate increases, although in contrast to the incredible unanimity displayed during 2013 when carriers introduced GRIs at remarkably similar levels – now the subject of a EC investigation into whether carriers were colluding over pricing levels through signalling – the latest announcements show wildly different pricing.
China Shipping and Yang Ming have separately announced an increase $500 per teu on the Asia to North Europe and the Mediterranean legs for March 1; Maersk has chosen March 15  to implement a $400 per teu GRI on the Asia-Mediterranean leg; and NYK has announced a GRI of $730 per teu, also on March 15, for destinations in both North Europe and the Mediterranean.
A silver lining may come in the form of increasing confidence from freight forwarders, according to new research released by Danske Bank yesterday.
Its monthly European freight forwarding index showed January's sea freight volumes at 50, which means they were unchanged from December, while the expectations for March came in at 66, which was slightly higher than February's figure of 65 and indicates that forwarders believe they will be handling higher volumes over the next two months.