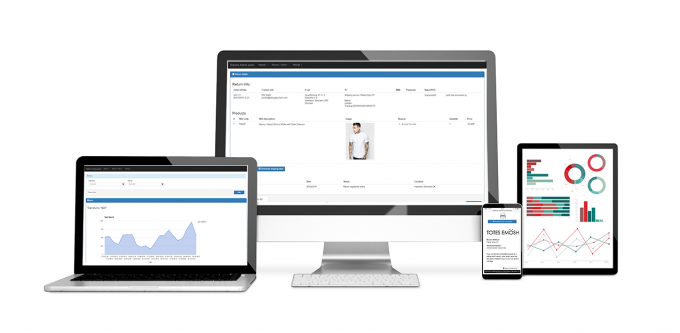 Returns logistics is set for a revolution over the next 12 months, following a surge in online demand from emerging economies, according to the co-founder and chief technology officer at Rebound, Phil Smith.
"The returns process has been ignored, and innovation on this side of the business has been limited for a long time," Mr Smith told The Loadstar yesterday.
"But this is set to change over the next 12 months, particularly with the growth in e-commerce out of South-east Asia, although this innovation is happening globally."
Mr Smith considers Rebound an innovator in the returns process, having entered the scene five years ago. It offers nine returns options in the UK and 172 globally, which he said had been optimised to meet the needs of retailer and consumer.
"For an efficient returns process, it is important that we recognise the way people live and the flexibility they expect from a modern shopping experience," he said.
"It is no use just providing either collection or drop-off: with collection they may be waiting around all day, which is no use, and with drop-off it may involve a commute.
"They need the ability to choose what suits them in a particular instance. It is all about choice – something that was very limited when we entered the market."
Mr Smith said demand logistics was the "fundamental principle" of what Rebound was attempting to offer, which, he added, extended to the retailer as much as to the consumer, with the option to have returns sent directly to the supplier.
"They don't want returns going to them, to then be moved back on to their supplier, when it could go straight to the supplier. You can see the retailers trying to be creative," he said.
"There used to be no platform or visibility, and that is our job – to make sure we can work alongside them – and our back-end platform developments come from this."
The team is hoping to expand on these developments with the opening of an innovation centre in Manchester dedicated to returns R&D (research and development).
But, with a lot of new custom expected out of South-east Asia, does Mr Smith have any concerns over the company's processes becoming stale or increased competition?
"We broke new ground when we launched, and with the knowledge we've accrued we are building it back into the next generation," he said. "Our competitors are widespread. Every carrier can get a parcel returned. But our focus is more on the consumer than the contents.
"There are others looking at the space and trying to replicate us, but the carriers are looking at us more as partners than competitors and are keen to integrate us."
Integration, he said, was a "fairly straightforward" process, and achieving this was one of Rebound's main aims.
Proof of this can be seen by the breadth of its coverage, of more than 60 countries which represent about 98% of the e-commerce demand for its customers, like Asos.
"We have succeeded by not designing a system that inhibits being brought onboard," he said. "Even commercially, our models are designed so there are no big decisions, with our pricing usually done on a per-parcel basis, with clear pricing free of surcharges, so it is predictable."