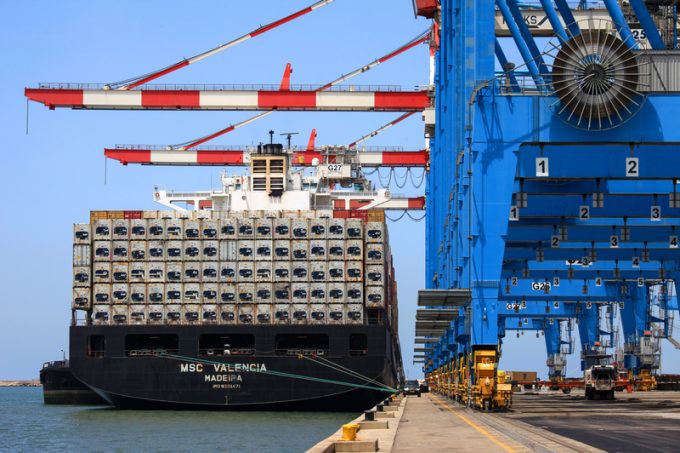 Container shipping bottlenecks are creating winners and losers in reefer cargo, with consumers footing the bill for the increased logistics costs.
According to Drewry, average reefer freight rates jumped 32% in Q2, and are on track for a 50% increase by the end of Q3.
Increases on the major east-west tradelanes were particularly strong, Drewry noted, where available capacity has seen record demand in recent months, and reefer shippers have to compete with dry freight BCOs for slots.
Traditional north-south routes for perishables have been less affected by the pandemic-driven capacity crunch and therefore recorded less price inflation in Q2, Drewry said.
However, while the uptick of reefer rates has been dwarfed by astronomical price rises in dry cargo, the analyst expects the situation to reverse next year, when the bull market is likely to cool.
Philip Gray, head of reefer shipping research, said: "In contrast to dry container freight rates, which are expected to decline in 2022 as trade conditions normalise, reefer freight rates are forecast to continue rising as price inflation feeds into north-south routes, when long-term contract rates are renewed."
Disruption to container supply chains has also caused an acute shortage of reefer equipment, said Mr Gray, which is already challenged by the imbalanced nature of perishable trades.
"We expect reefer equipment availability to remain an issue for certain trades during their peak seasons, as the global fleet is not expected to keep pace with rising cargo demand, despite record output of newbuild containers," he said.
As well as equipment shortages, sky high transport costs mean some perishable commodities are being priced out of the market, according to Rafael Llerena, CEO of 3PL EasyFresh.
For example, he said, the southern hemisphere citrus trade has had another year of strong growth, even from South Africa, which faced a host of challenges.
He told The Loadstar: "Citrus is not the most valuable produce, but the pandemic has increased its demand and prices have gone up, so it is still able to absorb the higher seafreight and logistics costs."
On the other hand, Brazilian coffee hasn't fared so well, said Mr Llerena, with rates to the US at $4,000, compared with $1,500 pre-Covid.
"Overall shipments have declined since May, because of the logistical bottlenecks and higher transport costs," he explained.
In addition to sea freight congestion and delays, Mr Llerena said inland logistics was now the main pain point for reefer shippers.
"We see carriers are still struggling with highly congested container ports, mostly in the US, but we are facing the highest disruptions from the container terminal to the customer's premises."
For example, last month, violence in South Africa saw Durban port operations disrupted, as well as a vital railway link to the port, said Mr Llerena.
"Elsewhere, a drought dried key waterways across South America, making it more complex to haul crops to container terminals; both Canada and Turkey have suffered wildfires, causing logistical problems; and Asian countries are struggling with new Covid-19 waves," he said.
Looking ahead, Mr Llerena said, reefer rate increases would continue, but in smaller increments.
"We do not expect an improvement in the space or equipment situation until at least Q4 – space will remain very tight."