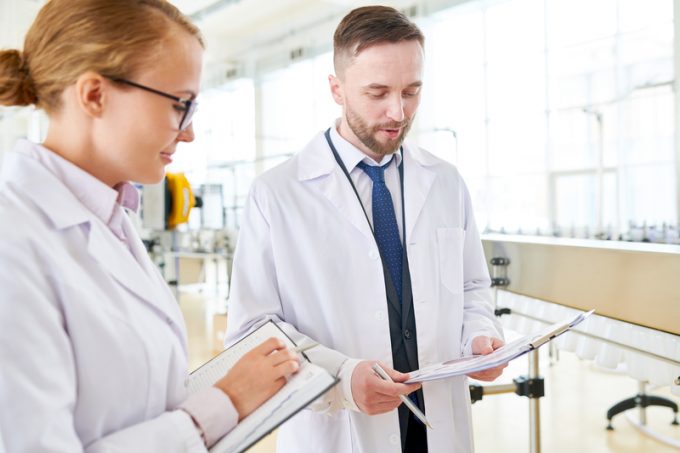 The huge scale of preparing the UK's food transport industry for continued international trade after it leaves the European Union at the end of March next year has been outlined in a new assessment by the country's National Audit Office (NAO).
"The scale and complexity of what needs to be done to leave the EU is a significant challenge and Defra [the Department for Environment, Food and Rural Affairs] is impacted more than most," NAO head Amyas Morse said.
"It has achieved a great deal, but gaps remain and with six months to go it won't deliver all it originally intended in the event of no deal. And where gaps exist, it needs to focus on alternatives and mitigations."
NAO outlined the complexities facing UK government departments as they try to prepare their respective industries for a host of possible outcomes, particularly in the event of a no-deal Brexit.
The UK currently exports £7.6bn of animal and other food products a year to 154 countries. In order for these goods to continue moving after 29 March 2019, each shipment much be accompanied by health certificates. NAO calculates that Defra will need to negotiate with each export country and introduce 1,400 new health certificates to replace existing EU documents.
"Defra is focusing on reaching agreement with 15 of these countries, which it estimates account for 90% of these exports, but will not reach the other 139 by March 2019. It has accepted the risk that UK firms exporting to countries where agreements are not reached may not be able to do so for a period after EU exit," NAO said.
In addition, if no trade agreement is reached with the EU before Brexit, UK food exports will require additional certification to the EU, which in turn requires a vast number of vets to process the certificates, and it appears increasingly unlikely it will be able to fill these positions in time.
"Without enough vets, consignments of food could be delayed at the border or prevented from leaving the UK.
"Defra intended to start engaging with the veterinary industry in April 2018, but has not been permitted to do so. It now plans to launch an emergency recruitment campaign in October to at least meet minimum numbers of vets required.
"It plans to meet any remaining gaps through the use of non-veterinarians to check records and processes that do not require veterinary judgement," it added.
However, the NAO report also shows Defra's efforts to prepare the industry have been hampered by other UK government departments.
"Defra has not been able to fully support businesses in their preparations. As a result of government restrictions, communicated through DExEU, it has not been able to hold open consultations with stakeholders on their preparations for a no-deal scenario.
"It has also, until very recently, been prevented from issuing specific information for the chemical industry or food importers and exporters," it said.
Mr Morse added: "Like other departments, it now must ensure its voice is heard by the centre of government to provide an accurate picture of what is possible if a negotiated settlement is not reached – and even if it is."