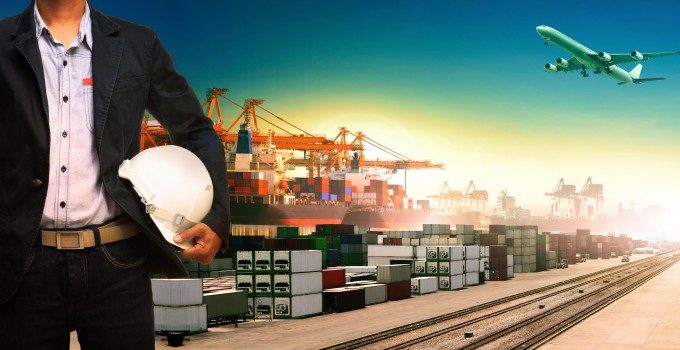 Tiaca chairman Sebastiaan Scholte has denied claims that Tiaca is a "spent force".
Mr Scholte's response follows claims this month that Tiaca is facing financial challenges.
He told The Loadstar he acknowledged there were problems within the association's finances, but said they were "being dealt with".
He said: "Of course the industry has faced troubles in recent years and our Air Cargo Forum (ACF) bottom line has certainly been affected by the increase in new shows.
"We have adjusted costs to address this and, while there is still some cutting to be done, we are confident we can become a lean organisation."
An apparently leaked report suggests 2018's ACF – the association's biannual show, this year in Toronto – will not provide enough cash to sustain Tiaca operations next year.
The report suggested that there was "a shortfall of $400,000 in cash by the end of 2018", a result of declining revenue from ACF shows in the past decade.
However, the figures were out of date. Mr Scholte said: "A shortfall of $400,000 was made in financial projections for 2018 released in 2017, and those projections did not include improvements that Tiaca has since identified and implemented.
"Tiaca has identified in excess of $400,000 in improvement opportunities and we have implemented $300,000 in savings for the full year 2018.  We also are working to identify new revenue streams for the organisation. We have substantial cash reserves and are confident of a strong future for Tiaca for this year and beyond.
"Going forward, we have a number of new initiatives in the works, including the Cargo Service Quality (CSQ) pilots, which will hopefully result in more revenue streams."
CSQ is aimed at improving visibility and air cargo standards by having airport communities – including forwarders, GSAs and handlers – complete assessments on available facilities.
Launched earlier this year, the scheme is being trialled by 20 airport communities, with 36 assessments already undertaken.
"This is really taking off and we hope in the next few years this will expand across other gateways," said Mr Scholte. "It is good for the industry, especially for shippers, in terms of transparency."
The association's finances is not the only area for which Tiaca has come under increasing scrutiny, so too has its relevance, particularly to the younger generation.
As part of an exercise aimed at repositioning itself, Tiaca recently underwent a rebranding exercise, which Mr Scholte believes is indicative of the organisation's willingness to change. He said Tiaca wanted to attract young people, "and by changing the logo we are signalling our desire to change", he said.
"Tiaca is the only truly non profit-driven independent association focused on the whole air cargo supply chain. Is change happening too slowly? Yes, but that said, our industry is comparable with an ocean tanker; when you steer in a new direction, it takes longer to respond."
And Mr Scholte pointed to the development of a Young Advisory Council to look at how to attract more young people into the industry and find out what attracted those that have already joined.
"We are at the forefront of political and economic developments and can sense any winds of change," he said. "We are relevant and dutiful, and we need to make it more innovative. To do this, as an association we need to play our part in drawing more young people in.
"As for the future, I am quite confident we have a good, long one lined up, and I believe the industry wants us to have this."