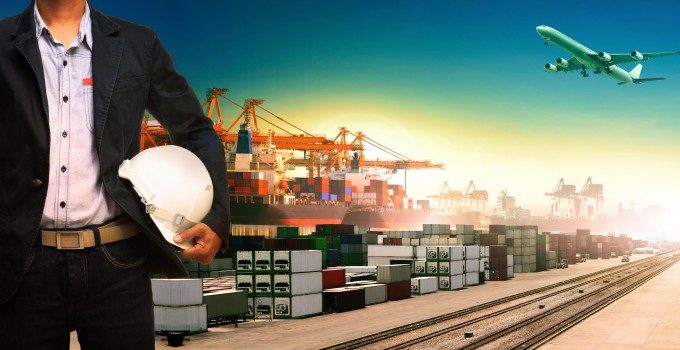 Without a revolution in intermodal technology, Europe will run out of space for inland terminal capacity, according to veteran rail freight executive Gerhard Oswald.
Speaking at last week's Container Trade Europe event in Hamburg, Mr Oswald, founder of intermodal solutions developer Gomultimodal, said that recent and projected growth in container volumes in North European sea ports was putting increasing pressure on the continent's inland rail facilities.
In the southern German market, rail accounts for over 50% of the traffic to and from Germany's seaports.
"There simply is very little space in southern Germany to develop inland terminals, which is why we have to look for new solutions," he said.
While rail transport out of the port of Hamburg, which remains Europe's largest rail port – overall in and out of Hamburg transported by rail are roughly equivalent to those in Bremerhaven, Rotterdam and Antwerp together – have risen incrementally over the past few years, further growth is likely to be taken by road.
Mr Oswald's analysis of traffic between the highly industrialised North Rhine Westphalia region and German maritime gateways showed that of overall traffic of around 450,000 teu in 2011, some 250,000 teu was transported on trucks with rail accounting for around 160,000 teu.
By 2030 annual traffic between North Rhine Westphalia and German gateways is projected to reach 750,000 teu, of which trucking's share will have grown to 450,000 teu and rail to a little over 200,000 teu.
This is likely to come with increased potential for the sort of crippling landside congestion seen around Hamburg's port in recent years, and has energised some major shippers to begin looking at innovative combined modal solutions.
"We need more collaboration between road and rail, Mr Oswald said, highlighting the RailRunner concept, initially developed in North America, which seeks to dispense with traditional rail wagons.
Mr Oswald is developing a pilot RailRunner project, likely to launch in late 2017, with the participation of "an automotive company in southern Germany and a large beverage producer in Northern Europe".
The bi-modal system has a specially design rail bogie that includes "air suspension, articulated axles, hydraulic damping similar to that used in road transport, disc brakes, forklift pockets and a bogie-integrated ramp, as well as locking and securing system for a fast "drive-on/drive-off" train assembly".
Effectively, the rail bogies connect two truck trailers and lift them off the ground so they can run on rail tracks. The absence of rail wagons means that 48 40ft containers can be transported by a 700-metre train rather than the 40 by wagons.
Here's a YouTube video demonstrating the system.
It also largely reduces the amount of land required for terminals and there is no requirement for dedicated cargo handling equipment such as reach stackers or gantry cranes.
"A terminal with four 750-metre tracks and space for trucks would cost around €50m, around 20% of what is required for a traditional intermodal terminal," he added.