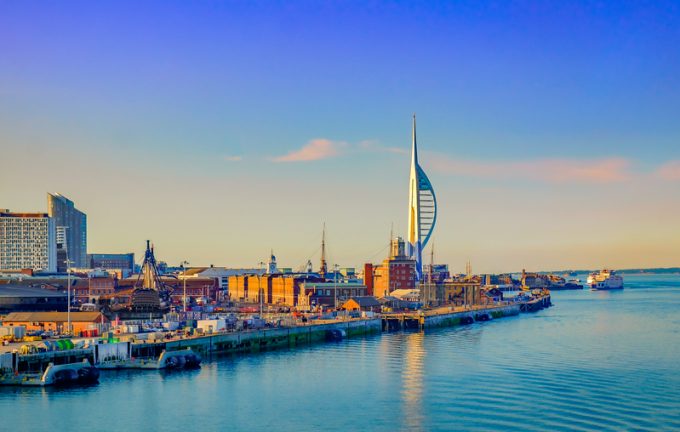 Brexit continues to cloud the UK, but amid the uncertainty Portico Shipping, which operates the port of Portsmouth, is looking to diversify operations.  
Until recently, the port's main business had been fruit, in particular bananas – it handles some 50% of the total consumed in the UK.   
"Thirty million bananas a week from the Caribbean, South Africa,and South America," operations director Steve Williams told The Loadstar on the sidelines of Multimodal this week.  
"Until 16 months ago, our containerised business was purely fruit. Now though, we are trying to get the split down to around 60% fruit, 40%… something else."  
 To do this, the port has been reaching out to other markets not previously engaged with to open up the possibility of further container trade.  
One port Mr Williams referenced was Spain's Bilbao, which already has strong trade with the UK.  
"Around 30% of our traffic goes through the UK, whether its ro-ro, door-to-door or containerised," Bilbao's commercial manager Amaia Sarasola Anzola told The Loadstar.  
"We have of course been planning contingencies in the event of a no–deal Brexit, which involves evaluation and analysis of trade."  
But the main issue, for countries wishing to continue trading with the UK after Brexit is the need for customs agents, should the country depart on WTO terms.  
On the UK side, Mr Williams believes customs is one of the strengths the port of Portsmouth has over rivals. 
"We have qualified customs in house, and we've trained more for when Brexit happens, going from eight agents to 16, and we have even been doing clearance for Dover," he said. "We upskilled our own staff, we brought them on board and the cost of their training was covered by us, without government assistance."  
 The process included training existing agents to be trainers themselves, with eight already cleared to take on the role and the remaining eight on the way. Mr Williams said the plan would be that, should the UK crash out of the EU without a deal, the fully qualified customs agents would be able to supervise administrative staff.  
"We believe we can have administrative staff trained in four weeks, so we would be fairly prepared for any outcome regarding Brexit."  
Across the Channel, the customs situation looks a little less clear, with Ms Sarasola Anzola acknowledging the need for agents but cautioning against taking on the responsibility.  
She added: "Spanish customs claims it is planning to hire more agents; we see this as very much the responsibility of the customs authority, rather than ours."