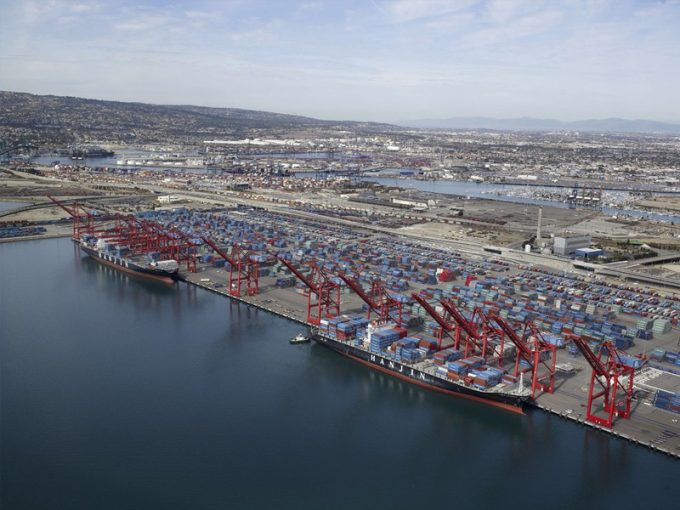 Following its Los Angeles neighbour, the City of Long Beach Council has called on importers to make sure port calls are 100% zero-emission rated by 2030.
The Ship It Zero resolution was introduced by city council member Cindy Allen in April and mirrors the resolution passed by Los Angeles in November
The resolution includes a call to create a green transport corridor on the transpacific lane between Shanghai and LA and LB ports, a programme announced at the COP26 climate change meeting in Glasgow last year, and known as the Clydebank Declaration.
Ms Allen said: "What happens out at sea hardly gets the attention it needs, but every day from downtown Long Beach we see the brown haze stretch out over the ocean from ships burning heavy oil at sea and diesel offshore."
The US was instrumental in the Clydebank Declaration bringing together more than 21 countries agreeing to develop green shipping corridors (GSCs), including France, Germany, Belgium, Denmark, Italy, Norway, Japan and Australia.
Critical in this declaration was the inclusion of the EU's big three economies, along with the US, UK and Japan
In addition, to the green shipping corridors, there was a surprise announcement in Glasgow as China and the US, the world's two largest carbon producers, agreed to cut methane emissions.
Methane is a substantial component of LNG, seen by many as a transitional fuel to zero-carbon emissions. However, with the greater urgency to cut emissions, there appears to be a narrowing window of opportunity for those investing in LNG power.
A methane declaration by the EU and signed by more than 100 countries would see methane emissions cut by 30% by the end of this decade; but some expectations are that this ambition will be increased during future COP meetings.