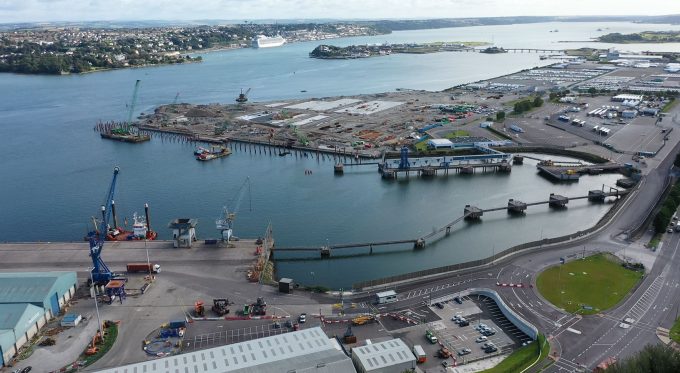 Irish exporters will next month have their first direct deepsea transatlantic service to the US for many years, after niche carrier Independent Container Line (ICL) announced plans to include the port of Cork on its North Europe-US east coast service.
ICL's weekly transatlantic TAC1 service currently operates four vessels of around 2,400 teu capacity with a port rotation of Philadelphia, Wilmington, Antwerp and Southampton.
The call at Cork will be inserted as the final call from North Europe, and the first vessel to call a the Irish gateway will be the 3,000 teu Independent Vision, which currently en route from Wilmington to Antwerp and is scheduled to arrive at Cork on 6 June.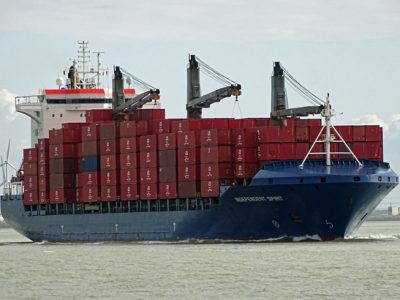 ICL chief executive John Kirkland said: "Ireland is a market we have been keen to develop for a while and we sincerely hope the Irish trade will support this commitment by ICL to bring Ireland its first direct weekly service to the US east coast.
"We look forward to working with the port of Cork with their exciting expansion plans."
Container operations at the port are currently performed at the Tivoli terminal in the city centre, which has annual capacity of around 160,000 teu a year and serves six intra-Europe feeder services. These services are expected to migrate to the new Cork Container Terminal , due to open in Ringaskiddy area later this year.
Port of Cork chief executive Brendan Keating said: "The timing is perfect with the opening of our new €80m Cork Container Terminal on the horizon, and has the potential to grow cargo volumes to and from Ireland.
"This is a fantastic strategic development for the port as we look to develop Ringaskiddy as a modern logistics hub," he added.
According to eeSea data, Maersk's Central America-North Europe reefer-orientated CRX service, which deploys six geared vessels with an average capacity of 2,500 teu, already calls at Cork Container Terminal.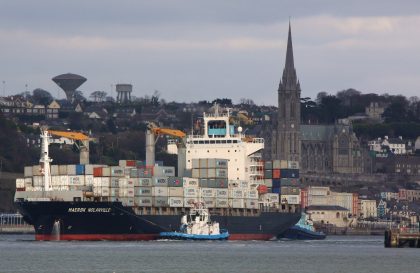 The new facility will initially offer 240,000 teu annual capacity across a 360-metre quay with 13 metres of depth alongside. A second phase will see annual capacity expanded to 330,00 teu.
Last July, ICL switched its UK port from Liverpool to Southampton, bringing to an end two decades of calling at Liverpool after concluding that deteriorating weather conditions in the North Atlantic had hit its schedule reliability performance.