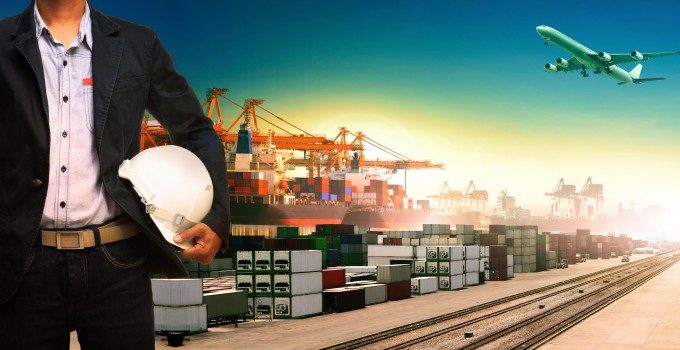 On 11 January 2015 the port of Hamburg will welcome the biggest container ship in the world: the 19,100teu CSCL Globe.
The event will not only give China Shipping Container Lines temporary bragging rights of operating the world's biggest container vessel – at 400m it is a metre longer than Maersk's Triple-Es and has around 760teu more nominal capacity – but mark an important milestone for the German hub port.
Speaking to The Loadstar last week, Ingo Egloff, chief executive of Port of Hamburg Marketing, said that CSCL and a number of other major Asian carriers had renewed their commitment to the port, despite a further delay to planning approval for deepening the navigation channel of the River Elbe.
It seems that CSCL and its peers are prepared to show patience over the much-needed dredging, which now looks unlikely to gain approval from the Federal Administrative Court in Leipzig until spring of next year.
In the first six months of this year, the number of ultra-large container vessels calling at Hamburg increased by a 27% compared with the same period of 2013. Mr Egloff said 900 ships longer than 300 metres had visited the port in the first half.
According to Mr Egloff, the dredging of the Lower and Outer Elbe will take about two years to complete, improving navigation channel depths by a metre. However, arguably, a more important part of the project is the development of a 385-metre-wide begegnungsbox (passing box) just up river from Stadersand, which will enable two ULCVs to pass one another when entering or leaving the port.
The port will release its throughput figures for the nine-month period on 24 November, and expects to show a continued 5% year-on-year growth, taking the full-year predications to nearly 10m teu.
Asia comfortably remains Hamburg's biggest market for containerised cargo, accounting for over half of all boxes processed at the port, but double-digit growth is also being seen in Indian, African and Polish traffic.
"Poland is the star of the show," said Mr Egloff, pointing to a 33.5% increase in the number of containers moving between Hamburg and the rapidly developing Polish consumer market.
And, despite sanctions, trade with Russia "has not fallen off a cliff ", said Mr Egloff. Any slowdown would more likely be connected to problems in the Russian economy.
Of Hamburg's 160 feeder services a week, 32 call at Russian ports, making it the central hub for container traffic to and from the Baltic region.
Hamburg's target is to be handling 17m teu a year by 2020, and the port knows it must further improve its modal split from the current 59% carried by truck and 39% by rail. For the move from truck to rail – the former carried nearly 70% ten years ago – to continue,  more infrastructure improvements are necessary, requiring further political approval.