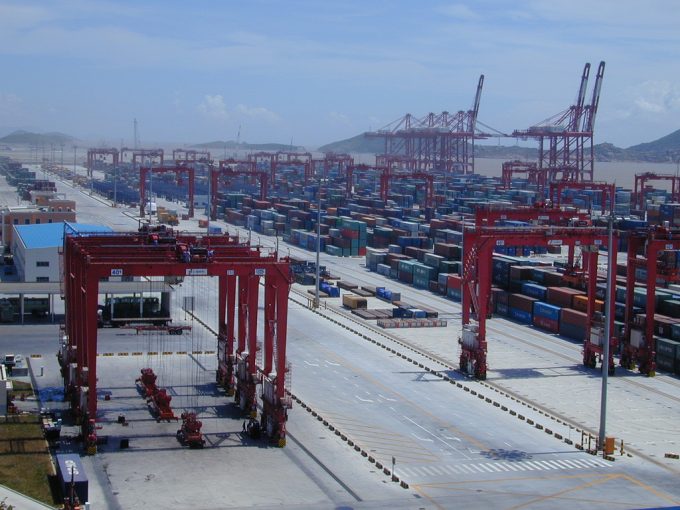 Shanghai authorities have suspended the land transport of containerised non-essential dangerous goods after two recent fires in the port.
The suspension will be in force until 2 July, and follows the most recent fire on 17 June, giving officials time to develop measures to improve the safety of transporting such cargo.
Shanghai International Port Group (SIPG), which operates the majority of the terminals in the world's busiest container port, said last week's fire happened in Shanghai Mingdong Container Terminals, its joint-venture with Hutchison Ports. Shanghai Mingdong operates the largest container terminal in Shanghai's Waigaoqiao port area.
SIPG said the fire started when a reefer spontaneously combusted as it was being loaded onto a vessel. On 29 May, a fire had started in a container handled by Shanghai Deepwater Port International Logistics.
Shanghai's suspension of land transport of non-essential containerised dangerous goods won't apply to cargo required for urbanisation projects and the provision of daily necessities.
Lithium batteries are among the cargo affected by the suspension, and many logistics companies have said they were prohibited from transporting them. For example, Korea's KMTC Line informed customers that from 18 June, it would not accept bookings for lithium batteries exported from Shanghai, including products containing the batteries.
Although there is a strong demand for lithium batteries in the production of electric vehicles and computers, the related safety problems have not been effectively solved, resulting in persistent fire risks.
The role of dangerous goods in containership fires has been highlighted with the total loss of the three-month-old 2,700 teu vessel X-Press Pearl, which exploded and sank off Sri Lanka on 2 June, after the alleged leakage of nitric acid.