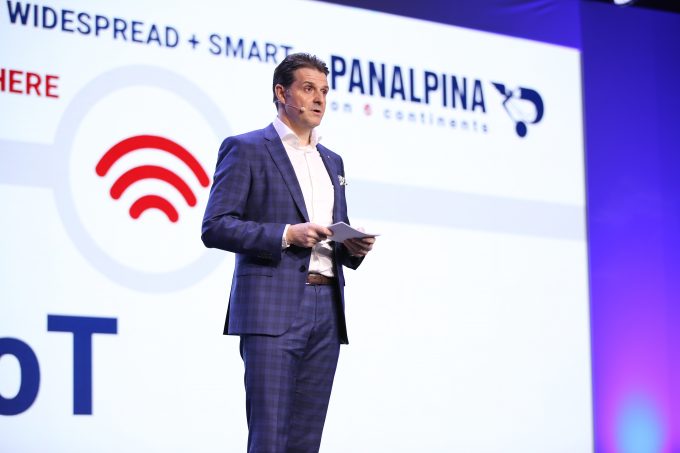 Panalpina's poor showing in ocean freight dominated its finance and earnings call this morning as it released its third-quarter results.
As investors privately expressed "disappointment", Panalpina itself focused on the 8.9% year-on-year growth in gross profit, to CHF1.116bn ($1.117bn), with ebit up 15.5%, to CHF83.2m, and profit up 5.4%, to CHF51m.
However, ocean freight saw a 2% fall in volumes, "owing to a discontinued high-volume contract at the end of last year," said Robert Erni, CFO.
It is the same line the company has used in the past two quarters, indicating that it had been unable to attract new ocean freight customers.
But Mr Erni added: "The business would have grown 2% [excluding that customer], which we reckon is in line with market growth."
Its ocean freight business made a loss of CHF5.3m, but Mr Erni said: "We need to focus on volume growth."
"If volumes drop, then certainly that would be a concern for us with all the sales money we have spent. We have to grow, irrespective of what the market does. And we'd have to look harder at cost."
CEO Stefan Karlen added that bolt-on acquisitions, which the company said it was seeking, could help in ocean.
"We are obviously looking at all areas. Previously we have acquired in air freight and perishables, but we are also screening the market in general, and those that support ocean freight growth."
One source suggested Panalpina remained "a big disappointment which is still not earning money on ocean freight".
He pointed to a comparison with Kuehne + Nagel, which last year, despite seeing nearly three times the volumes in teu, made nearly four times the profit.
Air freight remained Panalpina's strongest division, with year-to-date volume growth of 4%, or 6% in the third quarter, against 4% for the market. Third-quarter gross profit per ton was up 12% year on year, to CHF705m, while ebit rose from CHF69.4m to CHF 80.2m.
Mr Karlen noted that "the peak is here", but it was not as strong as last year.
Logistics posted an ebit of CHF8.3m for the first nine months of 2018, compared with CHF8.1m for the same period last year.
Mr Karlen said: "In a year that so far has been characterised by strained international trade relations, we have increased profitability of the group compared with the first nine months of 2017.
"The macroeconomic uncertainties of the third quarter resulted in air and ocean freight markets that were not as strong as predicted. We saw a market where ocean freight peak season was weaker than anticipated. The air freight rates went up, which impacted our margins as expected. In all, we have stood our ground in a very volatile environment."
On the outlook for ocean freight, he said: "We expect fairly strong flows into the US, but otherwise moderate market growth globally and our focus remains on unit profitability improvement.
"The volatile freight forwarding environment is a constant reminder that we need to do everything in our control to continue to build an organisation that is fit for sustainable, profitable growth."
Despite forwarder consolidation being much in the news, and Panalpina reportedly having something of a war chest, Mr Karlen would not be drawn on possible acquisitions.
"You'd have to ask the board," he said. "We are working diligently on the execution of the strategy that is demanded by the board."
But two sources told The Loadstar that Panalpina's ownership structure had left it isolated, with a culture that focused on finance not customers, and a board that "would have been replaced in any other company".
And Reuters has reported that an activist investor has demanded that Panalpina fire its chairman and consider mergers to help boost its share price. The investor, which has a 12.3% share in Panalpina told local media that he had run out of patience with chairman Peter Ulber.