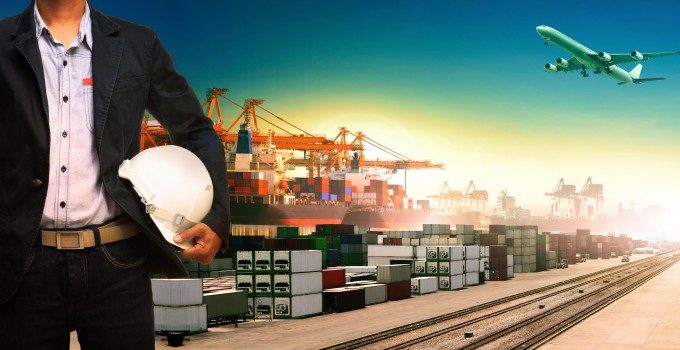 Britain's seven surviving pallet distribution networks are jockeying for position following the decision by UK Mail Group to close its UK Pallets operation.
The parcels, mail and logistics services provider warned in an interim results statement last November that its "non-core" UK Pallets arm had suffered declining profitability in recent years and was "continuing to experience a number of challenges".
UK Pallets was the group's smallest business, contributing just 5.3% of group revenue and 2.3% of group operating profit in the year to March 2014. April-September 2014 revenues were close to the previous year's first-half level at £13.9m, but operating profit declined by almost 60% to £200,000, which was blamed on increased network costs.
While UK Mail handled record parcel volumes in the run-up to Christmas, pallet traffic remained disappointing and the group announced in its Q3 trading update in January that the business was to be wound down over a three-month period.
Claims at UK Pallets' website that it had 82 member hauliers and was continuing to grow pallet volumes, handling more than 5,500 pallets per night at its central hub in Lichfield, Staffordshire, have proved significantly exaggerated.
Kevin Buchanan, group MD of rival Pall-Ex, commented: "As the proposed closure of UK Pallets progresses, we have offered our assistance to the network's 73 member hauliers. It's vital for haulage firms to operate without threat of disruption from top-down restructuring, so we are delighted to be the official recommended network of choice by UK Mail Group.
"I've made no secret that I want Pall-Ex to become the clear market leader in the sector," Buchanan added. "This potential deal takes us a step closer."
A UK Mail spokeswoman confirmed the figure of 73 members and said recent volumes had been running at 3,500 pallets per night.
Pall-Ex this week welcomed Kenneth Howley Transport of Castleford, West Yorkshire, as its first new recruit from UK Pallets. Howley will cover part of the Doncaster and Wakefield postcode areas for its new organisation.
Pall-Ex has said it will meet with all UK Pallets members and customers, and expects to attract more hauliers from the disbanding UK Pallet network. However, Pall-Ex was unable to comment on the potential impact extra members may have on its existing members.
The underlying problem is of too many players chasing too little business.
Leading UK networks such as Palletforce, Palletways and Palletline have all benefited from increased construction activity and a gradual recovery in the overall UK economy. But Buchanan admits "customers are not paying enough" in the cut-throat palletised distribution sector. The MD of one Pall-Ex member has said rates must increase 10-15% to prevent further casualties.
Europe looks set to be the new battleground.
Palletline, which appointed Graham Leitch as its new MD in January, offers an imports and export service to 29 countries. Palletforce is a member of the Allnet pan-European partnership, covering 42 countries and distributing around nine million pallets a year.
Pallet-Track, which processes up to 10,000 pallets a night at its Wolverhampton hub and boasts 80 shareholder members, moved into Europe in September through an alliance with Hellmann Logistics Worldwide. Director Mark Pulford, who led negotiations with Hellmann, said he expected the deal to increase Pallet-Track's overnight volumes by 10%.
A spokesperson for Palletways said: "It is very unfortunate that UK Pallets is to close its business. This is a reflection of the market pressure on prices – we believe it is essential to provide added value and invest in providing service excellence for customers and not just to focus on price."
He said Palletways aimed to demonstrate that the pallet network model can succeed in Germany, Europe's largest logistics and transport market. Palletways Deutschland is investing in a bigger capacity hub that is planned to be fully operational this autumn. The company is introducing new pallet weights and sizes, tailored specifically to the German market which it believes will open up further opportunities.