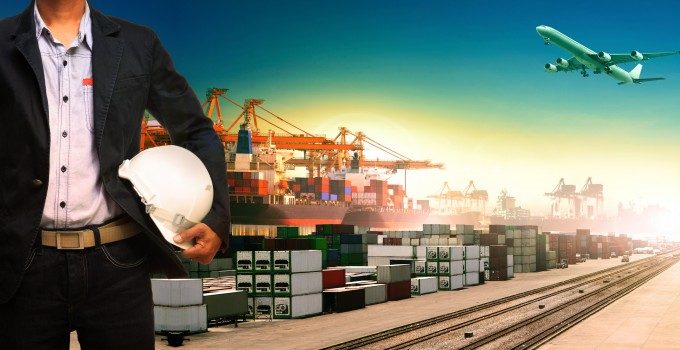 Despite support in the German market for a non-Lufthansa cargo carrier, the news from Air Cargo Germany is not looking good.
On April 18, its AOC was suspended by the LBA, Germany's civil aviation authority, which, according to German media, claimed that the airline's heavy debt burden could compromise safety – after it was found to be unable to sustain its operations financially over the next 12 months, a breach of European Community Directive 1008/2008.
Since then, the carrier, and its 49% parent Volga Dnepr, has reportedly been working tirelessly to recapitalise, as well as being in talks with the LBA, but as yet without success.
The airline has removed all references to its grounding from its website.
One optimistic note is that the Rhineland-Pfalz state, where the carrier is headquartered, has offered to back a loan. Transport minister Roger Lewentz told the Mainz parliament that "it was willing to give guarantees" if the carrier submitted its balance sheet to a bank.
"We stand at the ready," he said. "We would help. But the company needs to do its homework."
However, one of the problems for ACG with this solution is that a loan would only add to its debt burden, something the LBA already appears to have concerns over. What the carrier needs is an equity infusion – which has to come from an EU source, rather than the Russian shareholder, so as not to break 49% foreign ownership rules. If Volga Dnepr lends ACG the cash, that too could simply increase the debt.
Air Cargo Germany's grounding under LBA rules, (which, according to recently appointed CEO Michael Schaecher, formerly of DHL,  was "sudden" and "neither expected nor foreseen in any way", and is thought to be under the close scrutiny of rival Lufthansa Cargo), will mean that every day it is not operating it will become harder to relaunch. One source said: "Most of the damage has been done anyway, as most customers will have defected by now."
Another source from the German forwarding industry told The Loadstar: "I think it won't come back, the current market environment appears to be unfriendly to all-cargo-airlines, in particular those outside of niche markets. And I think that the business model, to fill up planes with only a very few big forwarding partners, went quite well in terms of volumes, but not in terms of yields.
"I think its biggest customer was DHL Global Forwarding, so the irony is that the guy who squeezed it before, is now the one trying to bring it back to profitability."
According to a pilot website, one of its four 747Fs has been repainted white and returned to the lessor, Martinair/Aircastle. The initial plan was to exchange the aircraft for AirBridgeCargo's new 747-8F, but that delivery has been postponed and the aircraft is thought to be still in the desert at Marana.
The carrier's problems call into question the EU's rules on foreign ownership. At TIACA's recent summit in Dallas, delegates pointed out that limited ownership possibilities are particularly damaging for globally operating – but often poorly resourced – all-cargo carriers. It also brings into sharp relief the benefits that companies gain from the US's Chapter 11 provisions, which have recently given a clutch of carriers, including Southern Air and World Airways, the chance to restructure.
AirCargoGermany, set up to provide an alternative in the German market, will enjoy no such opportunity.
Meanwhile, there have been further staff changes across the Volga Dnepr group, which appears to be undergoing a restructuring of sorts. Tatyana Arslanova, executive president of ABC, is now expected to be spending less time on the airline's operations, to focus more on her additional role as vice president, strategic management and marketing, Volga-Dnepr Group. One source reports that owner Alexei Isaikin may oversee the airline more closely.