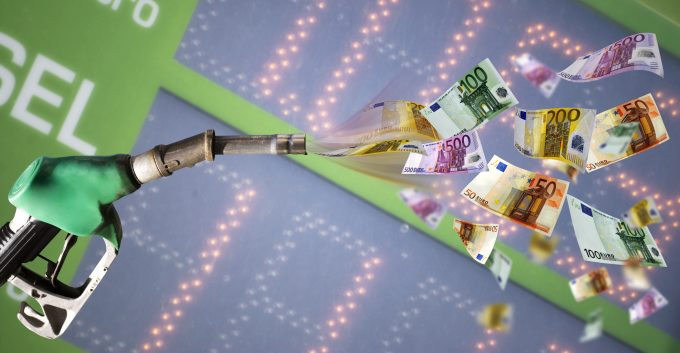 Shipper hopes that carriers will not impose fuel surcharges have been shot down as Maersk and CMA CGM became the latest to implement a bunker surcharge.
Drewry's Simon Heaney, senior manager supply chain research, told The Loadstar the emergency fuel surcharge announced by MSC earlier this week would be just the first of many, rather than an outlier.
"This is no isolated event; other carriers will have to follow this, with bunker costs spiralling and rates dropping, you have the ingredients for losses," said Mr Heaney.
"MSC may have grabbed the headlines by coming out first but it is going to be pushing to recover these ever-increasing bunker costs."
On Wednesday, Maersk Line joined MSC in implementing an emergency bunker surcharge (EBS) to address what it described as "significantly higher than expected" prices. CMA CGM joined in on Friday, announcing an EBS, although it has not yet stated the rate or date of implementation.
A statement released by the Maersk said prices had hit $440 per tonne in Europe – the highest rate since 2014 – and 20% up on prices at the start of the year.
"This unexpected development means it is no longer possible for us to recover bunker costs through the standard bunker adjustment factors," the statement continued.
"Due to the unsustainable nature of the situation, Maersk Line has decided to introduce an EBS as a necessary action to ensure a continued sustainable service."
Maersk said the EBS would take effect from 1 June, warning of an increase if bunker costs hit $530 – although it also said the EBS would be removed if prices dropped to $370.
Mr Heaney said with all carriers facing the same pressure it will be much easier for them to collectively enforce payment from shippers.
However, he acknowledged that some shippers may be able to avoid the additional costs, with larger shippers likely having negotiated such eventualities into their contracts.
"Of course, how they are implemented will often depend on the carriers' customer mix, with higher volume shippers likely getting a free pass," he continued.
"But the smaller shippers won't get any sort of free pass as far as the steep rise in fuel prices are concerned, with these costs passed on to them."
Despite this, Mr Heaney said the carriers would always make a loss when it comes to fuel, but this surcharge would enable them to recover more.