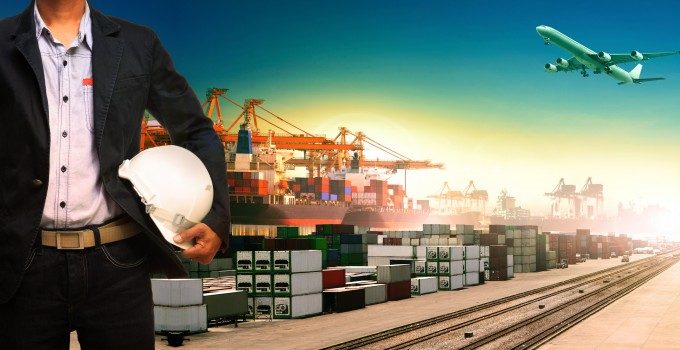 The first session of JOC's very well-attended TPM 2014 conference in Long Beach yesterday saw an illustrious line up of ocean carrier executives sharing a panel discussion to debate the issues of the moment, and somewhat cosily defend their growth policy and respond to criticism of their business strategy.
Indeed it is the policy of over-ordering new tonnage, thus creating a supply/demand imbalance that, to the outsider, looks increasingly flawed, given the disastrous financial results posted by many of the container liner companies. But the executives from Maersk Line, APL, NYK, Hapag-Lloyd and Cosco unsurprisingly didn't see it that way.
Indeed, Howard Finkel, executive vice-president of Cosco in America, even went as far as to suggest that the overcapacity problem had been overstated – and, he opined, the industry was getting better at managing supply and demand by the use of blanking or voiding voyages: a blunt tool used by the carriers in weak demand periods.
Unanimous nods of approval from his peers on the supply/demand question were followed by a view that the introduction of spot rate indexes had proved a disservice to the industry – helping to drive down rates to sub-economic levels, encourage volatility and set a negative sentiment backcloth for freight rate contract negotiations.
This was an immediate fear on the transpacific, where negotiations for the traditional May 1 contract renewals are now taking place on a tradelane in which the carriers had inexplicably failed to make any money in the past two years.
The cascading of much larger vessels into the transpacific – the consequence of new ultra-large containerships being deployed on the Asia-Europe tradelane – was causing handling problems, according to Gene Seroka, president, Americas at APL. Some ports responding with varying degrees of success, but others not reacting at all and, as a result, were said to be "chasing the curve" in their inertia.
Mr Seroka added that the infrastructure at many US ports was already "delicate" from a lack of investment, and managing the increased flows from larger ships was proving a challenge to all the stakeholders.
Moreover, the divestment of carriers from providing chassis had complicated the landside operation, as chassis shortages were causing pinch points at some US ports, said William Payne, president of NYK Line (North America), who confirmed that his company was one of the last carriers to move away from providing chassis.
Meanwhile, Hapag-Lloyd's head of region Americas, Wolfgang Freese, was concerned at the impact that the 2015 ban on burning high-sulphur content bunker fuel in emission control areas would have on his firm's balance sheet – calculated to add $150-200 million of extra fuel costs annually.
Mr Freese worried that shippers would not want to pay a surcharge for the greener operation of the ships, and said they regarded any form of surcharge as "a dirty word" and a covert way of raising extra revenue.
On the apparent rush by carriers to join mega-alliances, the general view of the delegates was that it was a "need for unit cost reduction in an increasingly commoditised industry".
However, referring to the historical low return on investment from container shipping, NYK's William Payne made the valid point: "What good does consolidation do if it is still only a 1% business?"