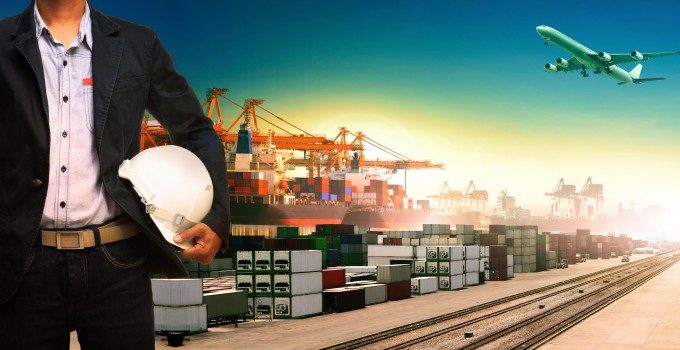 A backlog of ships waiting to berth at the UK's biggest container port of Felixstowe, prompted MSC to divert a second ship to the fledgling River Thames facility at London Gateway at the weekend.
High winds caused berthing delays of up to five days at the east UK port, prompting the diversion.
DP World London Gateway handled the 7,455teu MSC Vancouver, which operates MSCs Indian sub-continent-Europe service. The vessel arrived at 11:25am on Sunday and sailed in the early hours of today.
According to a source close to the operation, the vessel "flew through Gateway", discharging 734 containers, and departed earlier than anticipated, back on its original schedule.
The MSC Vancouver call follows the MSC Rita's diversion on January 5 on the line's South Africa-North Europe service, and is the carrier's second vessel to call at London Gateway on an ad-hoc basis.
It adds to speculation that Gateway will be added to schedules on a contract basis to give MSC an alternative to its usual UK hub port.
Having secured its first contract customer in November, with the capture of a weekly call from the member lines of the South Africa Europe Container Service [SAECS] from nearby Tilbury, London Gateway has been  fortunate to be able to offer a safety valve for UK-calling carriers frustrated by weather delays.
It was also announced last week that Hamburg Sud and Hapag-Lloyd are to transfer three jointly operated, mainly Latin American, loops from Tilbury to London Gateway in May – a month after the DP World facility's second berth is due to be operational.
Although landside deliveries from Gateway have not been without problems, as agents and hauliers deal with last minute diversions and different systems, and the terminal continues its learning curve, getting cargo discharged as the number-one priority.
Lengthy scheduling delays sitting at anchor are expensive for carriers, and discharging containers at Rotterdam or Antwerp involves considerable extra feedering and double handling costs.
Moreover, carriers' schedule integrity are impacted by port delays and, according to shipping consultant SeaIntel's latest Maritime Analysis Global Liner Performance report, schedule reliability plunged by 7.7% in December, compared with the previous month, to a lowly 73.7%.
Describing the fall in schedule reliability as a "worrying development for both shippers and carriers", SeaIntel chief operating officer and partner Alan Murphy said: "It is not unusual that schedule reliability declines at this time of year… but it is definitely unusual that schedule reliability decreases by more than 7%."
Mr Murphy said the decline in performance across the top 20 carriers was "not just a regional pattern", as 21 out of the 32 routes surveyed – including all major east-west tradelanes – saw on-time reliability suffer in December compared with November.
According to SeaIntel's analysis, which covered 10,519 vessel arrivals in more than 270 ports around the world, Maersk Line was again the most reliable carrier achieving a performance level of 84.1%, with at the other end of the scale, the lowest ranked were NYK, Zim and China Shipping Container Line.