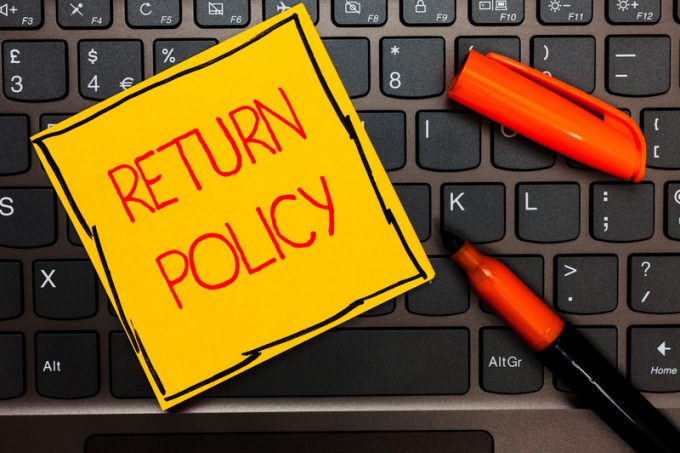 Maersk's venture capital arm, Maersk Growth, has invested an undisclosed sum in ZigZag, a UK start-up specialising in managing the returns of retail e-commerce goods.
Customer returns, and the reverse logistics that support them, remains one of the largest costs for e-commerce retailers, as consumers have become accustomed to free returns policies.
In some sectors, half the goods ordered are returned by consumers, and the software as a service (SaaS) platform developed by ZigZag aims to reduce the cost of this.
It claims that some customer studies – it counts Topshop, Selfridges, Superdry and GAP on its client list – have shown the platform "can reduce costs and waste associated with retail returns by up to 57%", while "enhanced visibility and data-capture can identify opportunities to manage returns within country of sale. In some cases, this has reduced parcel journey lengths by up to 65%".
Oliver Finch, investor at Maersk Growth, said: "ZigZag's solution provides granular visibility of returns and drives seamless coordination of service providers.
"This dramatically simplifies the complex process of returns from the business and consumer perspective. Retailers and customers alike benefit from these improvements and efficiency gains – via increased speed and quality of return logistics, broader customer engagement and care options and a clear reduction in the costs and waste associated with retail returns."
According to Crunchbase, ZigZag had raised around $1m by the beginning of this year, with its most prominent investor being UK fund Circularity Capital, which supports businesses involved in "circular economy initiatives".
Ian Nolan, ZigZag director and partner at Circularity Capital, said: "We see significant value in the strategic alignment between Maersk's position as a global leader in logistics and transport and ZigZag's powerful returns solution.
"We welcome Maersk onboard as a fellow investor and look forward to working closely with them to continue to support the growth of ZigZag."
Al Gerrie, founder of ZigZag, added: "In addition to allowing us to reach more customers whilst remaining carrier-agnostic, the funding and Maersk's extensive reach and expertise will allow us to further develop our product, offering to deliver even more value for retailers throughout the supply chain."