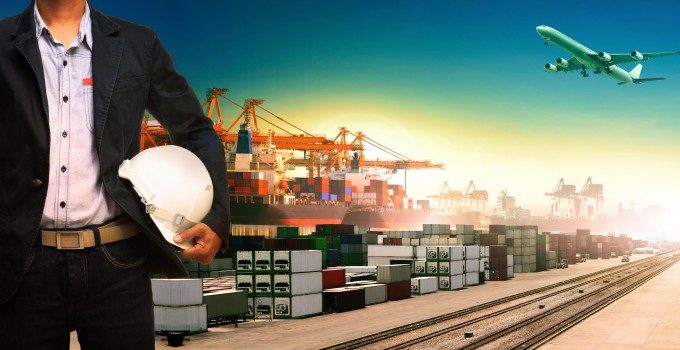 A week after Maersk announced that it would withdraw capacity from the troubled Asia-Europe trade, Hanjin and Evergreen are also to partially cut winter capacity with the decision to drop three sailings of its recently launched CEM/CUS Asia-north Europe service.
But observers and forwarders involved in the trade believe that the liner shipping industry will need to take further action if it is to return rates to profitable levels.
One forwarder told The Loadstar: "If the market is going to turn it's going to need more than a couple of loops coming out. I would think around 20,000teu per week will have to come out before capacity will be in line with demand and rates can go up."
A statement from Hanjin said that it and Evergreen will skip three of the 13 sailings scheduled on the service between now and the end of December, which it said represented a 23% cut in capacity, and added that further capacity cuts were under consideration.
"Hanjin Shipping and Evergreen Line comment that they are considering further capacity reduction on this service depending on market demand and supply situation. More details are to be announced when finalised," it said.
The launch of the CEM/CUS service mid-August – in reality a re-jig of the joint CEM/AEX1 service that Evergreen operated in conjunction with China Shipping – has been blamed for the downturn in freight rates after several months of continued rises which returned lines to beyond the break-even point following the implementation of a series of general rate increases.
At Felixstowe earlier this week, celebrating the arrival of the recently launched 8,452teu Ever Leading on its maiden voyage, Evergreen president Anchor Chang denied that the introduction of the service had led to the downturn in rate levels, pointing out that it was simply a continuation of its previous service with China Shipping.
However, while Hanjin has replaced China Shipping as Evergreen's partner, China Shipping has continued to run its AEX1 service, deploying nine vessels in the 5,700-9,600teu range. Alphaliner calculated at the time that the addition of Hanjin to the CEM/CUS service added about 9,160teu per week to the Asia-Europe trade overall.
One observer told The Loadstar: "Although the vessels on the CEM/CUS service are relatively small, the mere fact that it came in appears to have been a tipping point for the trade, which was showing very weak fundamentals. The decline in rates hastened after that point and from mid-August the pricing discipline went out of the market."
On top of the CEM/CUS cuts, the CKYH alliance – Cosco, K Line, Yang Ming and Hanjin – has reduced its Asia-Europe offering from nine to eight loops from the middle of this month, representing a 13% capacity reduction.
This follows on from Maersk's announcement that it was suspending its AE5 service – eight 6,500teu vessels – permanently, and its AE9 service – 11 vessels with 8,000teu – until early December.
Maersk Line's chief trade and marketing officer Vincent Clerc said: "We expect a 3% slump on the Asia-Europe container trades for 2012 and are taking steps to adjust to this without reducing our market position.
"Further to the 9% capacity reductions we made earlier this year, this brings the total capacity reduction in 2012 on Maersk Line's Asia-Europe network to 21%."
But the move has yet to have a positive effect on rates.
This week's rates on Drewry's World Container Index (WCI) are down to $2,106 per feu on Shanghai-Rotterdam, and $2,096 on Shanghai-Genoa.
Neil Dekker, Drewry's head of container research, told The Loadstar: "What Maersk has done is a positive development, but it can't change the whole market by itself. The Hanjin-Evergreen decision is a move in the right direction but is it anything more than a token gesture?
"You would like to think that the other lines will follow these developments, particularly the alliances which can re-jig their port calls with their other loops and thus maintain coverage."
According to Drewry's Container Forecaster, as of January 1, 7.7% of Asia-Europe capacity will have been pulled out of 2012's fourth quarter, in comparison with the third quarter. In comparison to the fourth quarter in 2011 that represents a reduction of 5.7%, although Mr Dekker makes the point that at that time lines were involved in a blood-letting battle for market share – in mid-December last year the WCI was hovering at around $1,000 per feu Shanghai-Rotterdam, while the fourth quarter 2011 saw a 5.4% quarterly reduction in capacity, compared to the third quarter of 2011.
So the net effect of the recent capacity reductions appears to be unlikely to halt the downward slide in rates, especially when demand is so stagnant: Drewry estimates that Asia-north Europe volumes will decline by 1% this year, while Asia-Mediterranean will shrink by a shocking 10%.
And major shippers appear to have seized on this market weakness. With a series of ultra-large ships due to be delivered next year, including the first of Maersk's Triple-E 18,000teu class, forwarders are predicting a "bloodbath", with the largest customers already said to be negotiating long-term rate levels under $2,000 per feu.
"The shipping lines are lunatics," one player said. "How on earth do you let a market slide from $3,500 to under $2,000 in a matter of months?"