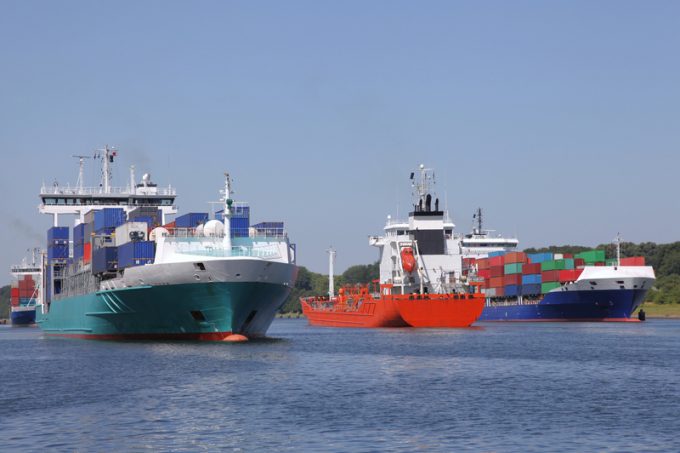 Ocean carriers are using their skyrocketing profits to outbid non-operating shipowners (NOOs) for second-hand tonnage, and risk disrupting both the charter and feeder markets, it is claimed. 
The liners have been on a buying spree for containerships in the past few months, initially to support their networks in the absence of open charter tonnage, but latterly seeing  an opportunity for gains from the continued surge in vessel values. 
One S&P broker source told The Loadstar he had instructions from a major shipping line to look out for "anything that floats", "whatever the size", adding that there were no restrictions on ships with attached charters. 
"They are happy to take on a ship even if it has a six- or 12-month charter attached, just so they can get it under their belts," he said. 
Container lines normally source their longer-term charters from NOOs in order to reduce their capex requirements, but their new-found wealth is enabling them to outbid them for the few ships that come onto the market. 
"The liners are buying the ships out of necessity, as the charter market is basically 'sold out' at the moment, but what happens when demand gets back to some sort of normal, do they become NOOs themselves?" asked a London-based container broker. 
Moreover, the smaller tonnage acquired is enabling carriers to undertake more of their own feedering operations. One feeder contact told The Loadstar it had recently made an offer to a carrier, but received a disappointing response. 
"We made an offer for a route that would potentially save the line a few million dollars for this year," said the contact. "They shrugged it off – 'not interested, we'll continue doing it ourselves'." 
He added: "That says it all; a year ago we would certainly have had a different response."
Own feeders are the preferred option for carriers, affording them total control of the operational functions of the movement, but are generally more expensive per slot than commercial feeders, taking into account vessel operating costs and the feeder company's ability to top up with other cargo. 
Feeder operators The Loadstar has spoken to recently report "strong volumes" on their liner and dedicated feeder services, as well as "huge demand" for ad hoc services. 
However, many dedicated feeder networks work under contract with container lines,with tenders invited on a six–month or annual basis. 
"We are not seeing many of the financial benefits of the container boom coming through to us," said one feeder contact, "but the carriers have been more generous than normal on some of the ad hoc feeds that we have done, so we can't complain too much. 
"But we will need quite a bit more from the liners when we sit down again, given the way daily hire rates and other terms have gone against us," he added. 
Clarksons' Time Charter rate index has increased by over 130% since June last year, with the average charter duration increasing from four months to a year.