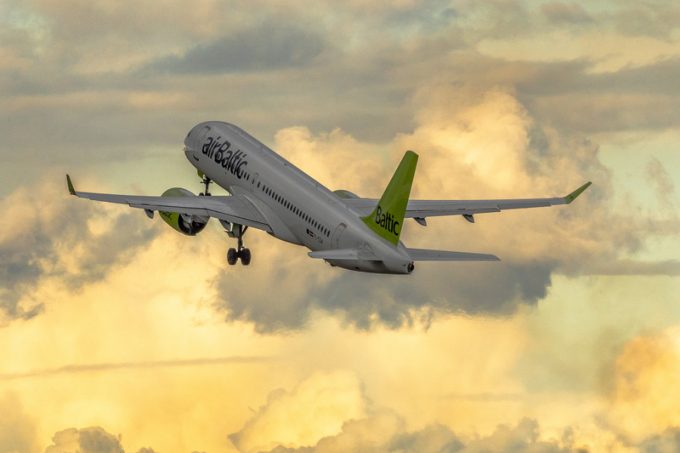 Latvian airline airBaltic is to build its Baltic Cargo Hub at the country's principal airport, Riga (RA), as it looks to boost e-commerce and mail volumes.
The new terminal (BCH), capable of handling more than 30,000 tonnes of cargo a year, will be the largest dedicated air cargo facility in the Baltics, at an initial size of 6,000 sq metres. Construction will start next year, and end in early 2024.
The project will be financed through banks and operated by airBaltic's cargo handling subsidiary, Baltijas Kravu centrs, according to airBaltic CEO Martin Gauss.
Alise Briede, head of corporate communications, added: "BCH will serve as a hub of airBaltic's cargo operations for point-to-point and transit shipments and will connect the air and truck transport modes.
"BCH's capacity will be sufficient to serve regular incoming and outgoing freighter flights and will, in combination with airBaltic's regional network, provide a wide catchment area, forming a unique value proposition in supply chain."
For years, airBaltic Cargo has provided essential mail and cargo shipments to and from Latvia. It was one of the first carriers to start developing interline partnerships for mail transport as an answer to the surge in e-commerce.
"Our co-operation with the postal (more than 40 today) and e-commerce operators plays a vital role and will be a cornerstone of BCH."
The company is seeing additional opportunities in special cargo, particularly pharmaceuticals. She said BCH would meet all industry standards on temperature-sensitive shipments and airBaltic "will strive for IATA CEIV Pharma certification after the infrastructure completion".
Riga's current cargo hangar, which airBaltic has used for years, will be demolished to make room for Rail Baltica, one of the Trans-European Transport Networks (TEN-T)'s priority projects, aimed at linking Finland, Estonia, Latvia, Lithuania with Poland, with the European standard gauge rail line network.
The carrier exploit BCH's close proximity to Rail Baltica and put the "unique opportunities it will provide" to good use, it claimed.
"airBaltic serving as a last-mile or feeder airline is another possible scenario. BCH will work to accommodate such cargo traffic," Ms Briede added.
BCH will be developed by airBaltic in close collaboration with RA. The two have signed a land reservation agreement following airBaltic's win in the airport's tender aiming to construct a new multimodal logistics centre, RIX Cargo City.
"Belly cargo forms a significant part of cargo carriage at Riga Airport, and airBaltic is the largest carrier of this type of cargo. A new cargo handling centre will help increase the volume of cargo and will benefit both the airport and airBaltic," said airport chairperson Laila Odiņa.
Founded in 1995 and controlled (96.14%) by the Latvian state, airBaltic operates to more than 70 destinations in Europe, the Middle East, and the CIS, operating 25 A220-300s. By the end of the year, it will be operating 32 A220-300s and plans to expand its fleet to 50 in the next few years.
It is not currently considering adding cargo aircraft to its fleet, according to Ms Briede, as the A220-300 is "a versatile aircraft". It was used as a passenger-freighter to bring vital PPE supplies to Latvia during the Covid-19 pandemic.