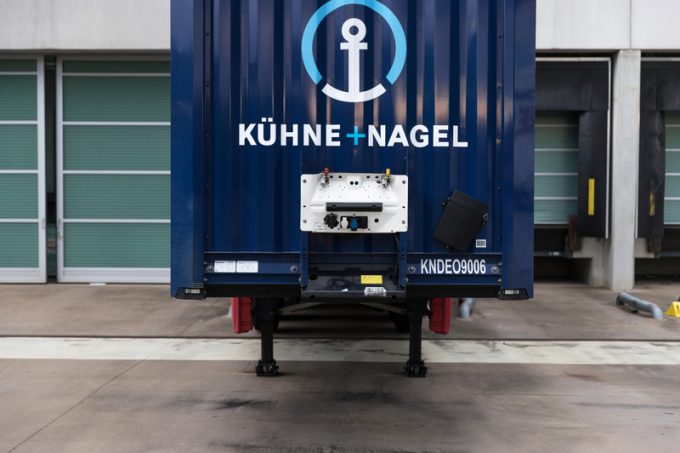 Swiss forwarder Kuehne + Nagel will focus on high-margin complex business to protect the record profit levels it reported today.
Reporting numbers for the nine months to 30 September, CEO Stefan Paul told analysts that, with demand slowing, particularly in the Asia to Europe trades, the company was looking to develop its products into the best in the market.
"We will not tackle commoditised business with very low margins, which we had in the portfolio years ago," he said.
Instead, it would be looking for higher-margin business. Capacity problems were easing, which meant it could offer space to the small and medium-sized businesses "that are the bread and butter for the company".
On the key account side, Mr Paul said the company was looking at key verticals and, in particular, where supply chains require complex solutions.
"We will pretty much focus on complexity, because we like it; this is where we can add value and create value for our customers," he explained.
Now  the company is building on the health care business it began six to seven years ago and is looking for similar business that will allow the company to grow organically. But, he added, other possible business expansion could come in the tech, automotive and renewable energy fields.
The company reported record results for the first nine months of this year in all four of the sectors in which it operates, even with a decline in ocean freight volumes, its largest sector, as air, road and contract logistics all saw positive results, with net turnover to September up 40% year on year.
K+N net turnover from January to September increased to Sfr30.6bn ($30.52bn), from Sfr21.8bn for the same period last year, while gross profit rose 25%, from Sfr6.87bn to Sfr8.61bn.
Ocean volumes were down 4% on last year, to 1.13m teu, with Q3 volumes down 5% on the same quarter of 2021.
In contrast, air cargo volumes increased 7%, to 543,000 tonnes, but again Q3 saw a year-on-year decline, here by 7%, said the company.
However, yields in K&N's two largest sectors were "significantly improved": up 55% in ocean, which has "seen increased volatility"; while air freight saw a 38% increase in the first three quarters, with the company reporting "resilient, positive volume development".
Net turnover in road logistics increased 10% year on year, to Sfr3.01bn, with ebit up 60% to Sfr120m, compared with 2021. And in Q3, net turnover was up 7% year on year, to Sfr983m, with ebit up 91%, to Sfr40m.
Meanwhile, contract logistics turnover was up 7% year on year, to Sfr3.63bn, with ebit 22% higher at Sfr139m. Q3 turnover was up 8%, with ebit at Sfr58m, 38% above 2021.