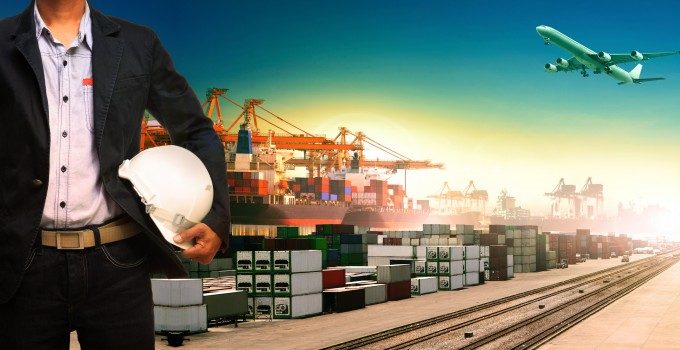 The scale of the returns challenge facing major retailers was outlined last week at the Customer Returns summit in London, with the recently appointed head of returns for John Lewis describing how the company was caught in a perfect storm of a rapidly changing retail environment – distorted by the credit crunch but locked into an old-world supply chain structure.
Ged Keogh-Peters, the company's first head of returns and operational development and appointed to the newly-created role just 14 months ago, described the arduous task of unpicking a returns process he likened to "spaghetti", while at the same time having to explain his role and that of his three-man team to the remainder of the company.
"When I started this job people would look away as if it [returns] was this dirty word – and I soon discovered that it was a view based purely on anecdotes that were driving behaviours and forming views, and actually based on nothing," he said.
At the same time, John Lewis's operating model was being transformed from a bricks and mortar business by the huge growth of online sales – which now account for around a third of total sales, but also a significant proportion of customer returns.
"Until very recently we simply deducted returns from the sales in the shops, so you have huge amounts of online sales coming back into the business, being processed in the branch and being taken off that branch's sales. So you would have branch partners that would often start on a Monday morning with negative sales because of all the online stuff that had come back in," he said.
While the company's view of returns may have been coloured by anecdotes, Mr Keogh-Peters soon understood that there was tremendous amount of untapped data in the organisation.
"Information is all over John Lewis, in little pockets everywhere, but a lot of people don't realise the value of the information they have."
Once his team began to piece together these streams of data, it also became apparent that refining the company's reverse logistics could have a material impact on its bottom line.
"We know we aren't capturing some of the right information all the way upstream. So by the time a product comes into our business and is listed on our website, we haven't got the right information about it.
"In one example, I was asked by one of our electrical buyers about their returns rates, because he was convinced that he could have a negotiation with a certain supplier over a cap in the agreement. So we looked at it and realised that we were never hitting that cap, but he had in his head that returns were too high.
"However, there were a lot of returns sent back that we couldn't debit. We followed it through and realised a particular supplier's agreement was time-dated – so if we don't send returns to the supplier within that period we can't return at all.
And by following it all the way through our supply chain, it came down to how we were storing the product in some of our manually operated DCs, which weren't operating first-in first-out (fifo) system.
Those DCs we were putting it on the shelf and the product was running out of time because weren't operating on a fifo basis –and that was worth £500,000 of debits we were not achieving."
Mr Keogh-Peters argued that to run an effective returns policy, retailers also needed to understand that it has a direct impact on their brand in the eyes of consumers.
Reverse logistics is about moving products back through your supply chain; returns is about your proposition to your customers – it's about something more than just moving products," he said.
In an effort to prove his point, he went to the customer database team, which held three years' data on returns. It found that 90% of customers returned goods within 30 days, with 9% in 30-70 days.
"But the common belief in the business was that customers were returning goods months or years after purchase. But it wasn't the case. We have 12m customers, and our returns policy was a fundamental reason why people shopped with us
"Then we discovered that 74% of online shoppers would not have bought with us if we had made it difficult to return goods," he said, before making the even more startling statement that 80% of returns, whether the product was purchased online or in-store, was returned  in-store.
"Then we discovered that people returning an item to one of our branches would then leave having spent 107% of the value of the returned item.
"During the last few years there has been a lot about big data in retail and the way it offers a single view of the customer – but I think for a returns perspective you also have to have a single view of the retailer.
"If you think about the options you give your customers, is it consistent for them depending on which channel they go down? I don't think we are there as a retailer yet – we have quite a way to push these channels to make sure it is consistent," he said.