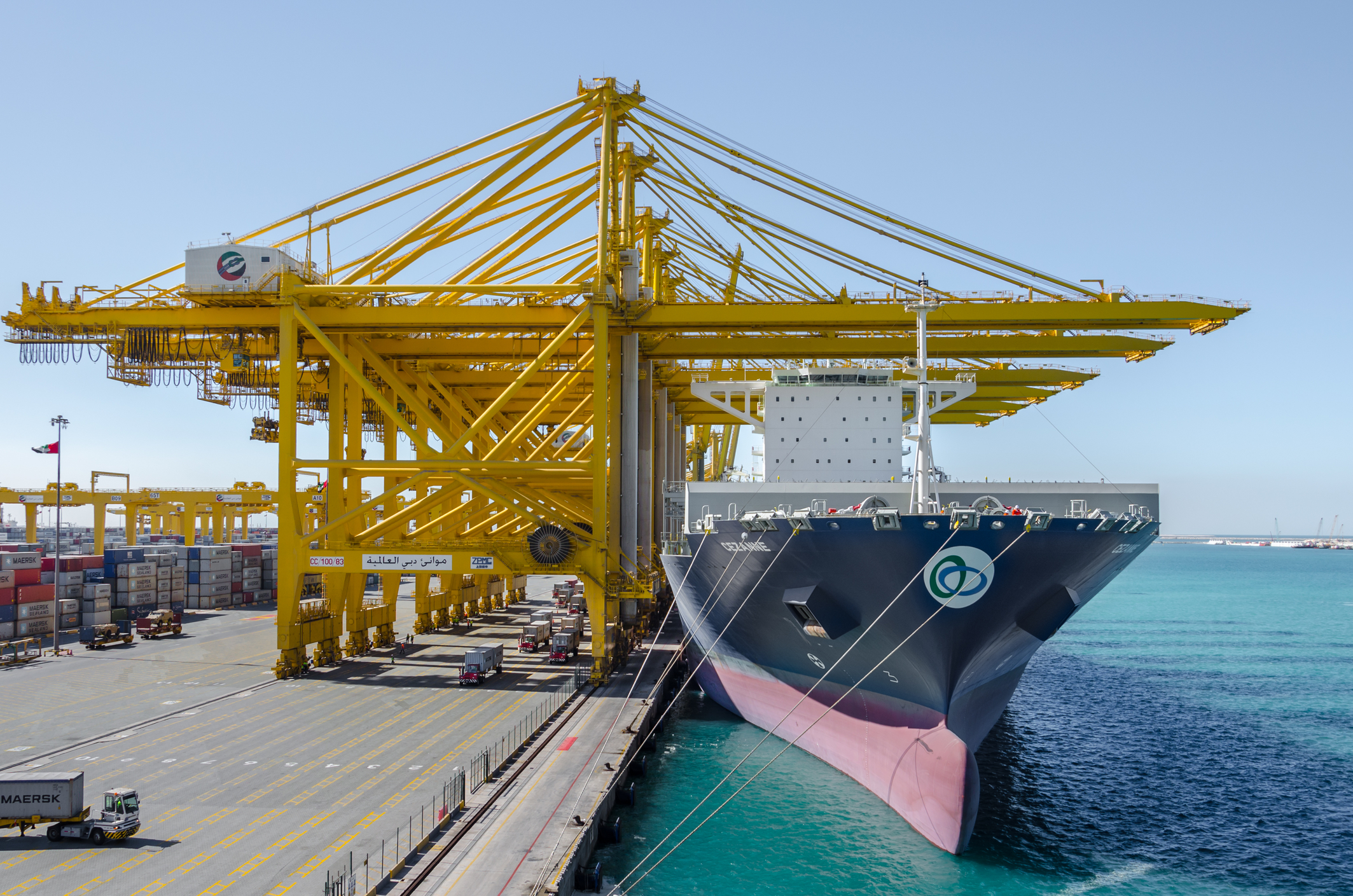 DP World reported a 3.2% upturn in volumes in 2016, handling 63.7m teu, with like-for-like volumes up 2.2% on 2015.
However the port operator's flagship hub, Jebel Ali, continued to struggle, with UAE volumes down 5.3% year-on-year.
Over the course of 2016, the operator handled 14.7m teu in the UAE, almost 1m fewer than in 2015.
DP World (DPW) faced a 5.9% first-quarter deficit that, by September, reached 6.7% year-on-year – although it managed to stop the rot in Q4, which was down just 0.7%.
Neil Davidson, senior analyst for ports and terminals at shipping consultant Drewry, told The Loadstar he believed the decline was partly the result of more liner services in the region going direct rather than using transhipment.
"This is a consequence of current excess ship capacity and low bunker costs, he said, "also low oil prices likely had an affect on Jebel Ali's gateway and transit volumes."
Chief executive Sultan Ahmed Bin Sulayem said he recognised the difficult conditions, noting the challenges that Jebel Ali had posed over 2016, but added the portfolio continued to deliver ahead-of-market growth, citing Drewry's forecast that, industry wide, growth would be just 1.6% year-on-year.
"This once again demonstrates the benefits of operating a globally diversified portfolio," he added.
"We are pleased to see volumes stabilising in the UAE and, as we look ahead in 2017, we expect our new developments in Rotterdam, Nhava Sheva, London Gateway and Yarimca to drive growth in our portfolio."
Total consolidated growth for DPW's entire portfolio was up just 0.4% year on year and, in fact, down 1.6% on a like-for-like basis compared with 2015.
In the Americas and Australia, substantial growth was recorded at both a gross and consolidated level, with gross volumes up 4.1%,year on year, to 7.7m teu and consolidated volumes surging 11.9% to 3m teu, helped, suggested Mr Davidson, by the port of Prince Rupert acquisition.
This positive performance was somewhat mired by DPW's regional underlying struggles, with like-for-like gross down 2.4% and consolidated volumes down 6% year-on-year, although Mr Davidson said it would not be possible provide an explanation without looking at DPW's individual terminals.
"I would imagine that volumes have been challenging in Latin America – for example, Brazil and Argentina have seen significant economic issues that have hit traffic levels in Santos and Buenos Aires," he said.
"Also, Vancouver may have been impacted by a shift of cargo back to US west coast ports after the resolution of the 2015 labour disruption."
Asia Pacific and Indian subcontinent gross volumes recorded growth of 4.6%, both as a whole and on a like-for-like basis, with consolidated volumes also up 1.8% as a whole and on a like-for-like basis. In Europe, Middle East and Africa, gross volumes grew just 1.4% and 0.9% like-for-like, with consolidated volumes down 1.3% and 1.9% on a like-for-like basis.