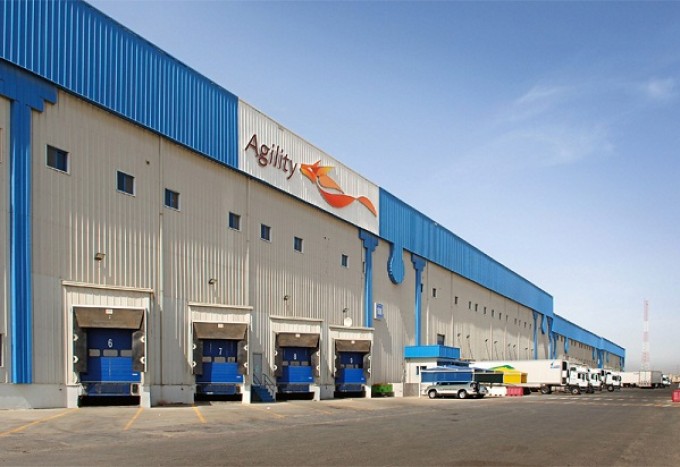 Kuwait-headquartered 3PL and infrastructure developer Agility has posted increased profits for 2015 on the back of flat revenues, as it responded to "challenging" market conditions and soft volumes with improved yields.
Revenue for the group stood at Kuwaiti Dinars (KD)1.3bn (US$4.32bn), a 4% decrease on last year, mostly due to a 6% decline at Agility Global Integrated Logistics (GIL) to KD997m, while Agility Infrastructure Group saw revenues grow 4% to KD314m.
The group's earnings before interest, tax, depreciation and amortisation (EBITDA) was flat year-on-year at KD100m, while net profit was up 5% to KD53m – a healthy $175.4m.
The group said its logistics division's revenue was "affected by challenging and volatile market conditions and by exposure to currency fluctuations". However, on a constant currency basis, its revenues declined by 2%, while net revenues improved 3% and margins expanded to 25% in 2015 from 23% in 2014.
"The improvement resulted from continued growth in contract logistics and better performance within the freight forwarding business, particularly ocean freight. Air freight volumes softened towards the end of 2015, but ocean freight volumes and yields improved, driven by better commercial discipline," it said.
Agility group chief executive Tarek Sultan said: "GIL's roadmap remains the same. Its aim is to improve operational performance through technology-driven transformation, stronger commercial performance and better efficiency.
"The challenge is to further accelerate improvement to deliver results."
He added that the company expected continued headwinds this year, with the softness in the global economy likely to persist, but over the longer term it would focus on market share growth and more than double its EBITDA by the end of the decade.
"For 2016, we see a mixed picture clouded by slower growth in emerging markets, ongoing sluggishness in the Eurozone, geopolitical instability in various parts of the world and the continuation of low oil prices. Given those conditions, we know we have to stay focused and disciplined.
"But we believe in our ability to grow our market share and footprint in emerging markets to serve growing consumer demand.
"Our longer-term target is to reach an EBITDA of $800m [KD242m] by 2020. Our efforts to define a clearer strategy and improve execution are paying off in stronger customer relationships, an expanding emerging market footprint, a sharper focus, and a more disciplined management approach," Mr Sultan said.
Meanwhile, its real estate and infrastructure business is sets to launch its expansion beyond its core Middle East Gulf market.
"Agility has made significant investments in the Infrastructure companies over the last two years in order to ensure the foundation for future growth. We continue to believe in the long-term opportunities that the Infrastructure companies have to tap into niche segments in emerging markets," he said, adding that its first logistics and distribution park at the free trade zone of the Ghanaian port of Tema, close to the capital Accra, is scheduled to open shortly.