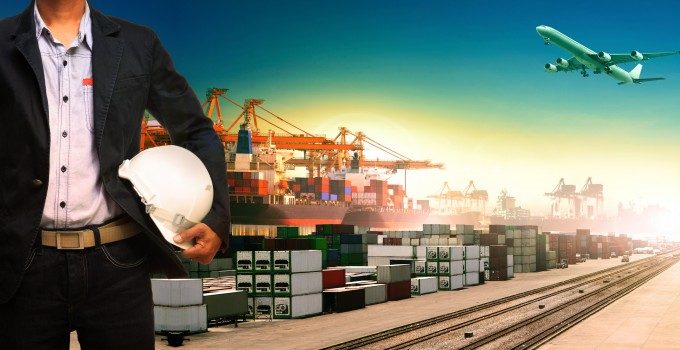 The Maersk Group will publish its third-quarter results tomorrow and reveal the full impact of the summer Petya virus cyber attack that caused a 12-day IT shutdown.
According to Maersk chief executive Soren Skou, Maersk Line was averaging around 210,000 feu a week, but liftings slumped to 160,000-180,000 in the first two weeks of July as shippers booked containers with other carriers.
Notwithstanding the cost of the cyber-attack, which Maersk has estimated at $200-$300m, analysts are also concerned about the impact of weaker freight rates on the carrier's top line.
Marcus Bellander, of Carnegie, expects Maersk Line's underlying third-quarter earnings to come in at around $139m, compared with the consensus of $382m and second-quarter earnings of $327m.
Mr Bellander estimated that Maersk "will barely reach" its full-year guidance for the carrier of an improvement of $1bn in underlying profit, following a loss of $384m in 2016, due to "even weaker than we expected" freight rates.
The analyst is also concerned that the current spot rate weakness "may find its way into next year's contract rates", and denting next year's profitability .
However, there was a more optimistic third-quarter prediction from Mark McVicar at Barclays Capital, who expected "a significant improvement in the profitability of the transport and logistics division, coming mainly from Maersk Line".
Mr McVicar argued that a year-on-year improvement in rates, albeit not on all trades, would be around 15%, "with a high drop through to the bottom line, leaving margins in line with or ahead of the second quarter".
Gautam Khurana, director of Drewry Maritime Research, told The Loadstar today there were four reasons it retains a positive outlook for the carrier over the longer term: an improving supply-demand balance; increased industry consolidation; increased focus on the container business, following the strategic review in June 2016 and sale of non-container and logistic businesses; and the expected contribution from the acquisition of Hamburg Süd.
Meanwhile, there were encouraging signs to emerge from OOCL's third-quarter operational update last week, which suggested carriers have enjoyed a satisfactory three months of trading.
The carrier, soon to be acquired by Cosco, reported liftings up 5% in the third quarter over the same period of 2016, to just under 2m teu. But, significantly, revenue surged 26.5% overall to $1.45bn in the period, and by 19% for the nine-month period to $4.04bn.
On the transpacific, liftings increased by 14%, with revenue up 33%, and for Asia-Europe, revenue jumped 58% on 25% more containers carried.
The Loadstar analyst Alessandro Pasetti said: "I think the financial market broadly underestimates the risk associated to earnings per share estimates for Maersk", which he suggested were "way too bullish from Q4 onwards".
Mr Pasetti flagged risks which included rising bunker prices and consumer spending trends that he said were "a bit frothy, to say the least".