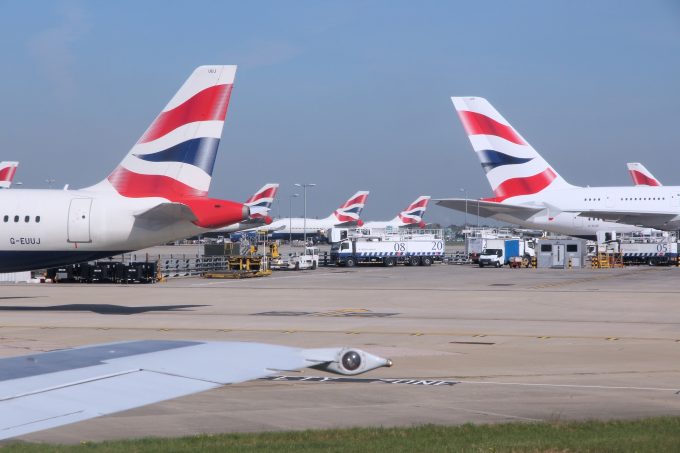 In line with other carriers, IAG Cargo saw volumes and revenues fall in the first six months of the year.
Revenue from cargo at the group's carriers, which include British Airways, Aer Lingus and Iberia, fell 6.9% to €503m on volumes down 13% to 375,000 tonnes.
Cargo tonne kilometres (CTKs) were up slightly, however, but revenue per CTK fell 8.5% to $0.19.
IAG Cargo CEO Drew Crawley said increased competition across all modes and downward price pressure would mean the carrier would continue to focus on premium products.
"Trading conditions have become more competitive in 2016," he said.
"Flat demand for consolidated general cargo and excessive freighter capacity in the industry is causing supply to continually outstrip demand. These challenges are not solely restricted to air freight, with increasing competition and capacity coming from road, rail and sea freight, exerting significant price pressures. These challenges are not new and despite these conditions, we have grown our revenue share."
Cargo revenue in the second quarter fell 12%, year-on-year to €241m, on volumes of 171,000 tonnes, down 20%, while CTKs rose 3.2%. Revenue per CTK fell nearly 15% to €0.18. However, on a like-for-like basis, IAG Cargo said its volumes were flat in the second quarter, year-on-year, while yields decreased 13.4% at constant exchange.
"Cargo yields are down, impacted by a market capacity imbalance and from cycling over a strong base, which saw the benefits of the US port strike in quarter one last year. Cargo volumes were broadly flat excluding Aer Lingus, and up including Aer Lingus," noted the group in its results.
Mr Crawley added: "We continue to concentrate on the growth of our premium products, strong cost control and precision management of our capacity and yields. Despite the weak demand for general cargo, our premium products are consistently seeing strong tonnage growth and we are further investing in our premium portfolio."
He noted that partnerships with Finnair and Qatar had boosted the group's network, and new South American destinations were going well, particularly for pharma and perishables.
IAG Cargo is adding new routes including London to Santiago, and Madrid to both Tokyo and Johannesburg.
The group, including passenger services, saw total revenue rise 4.3% on the first half, to €10.7bn, with an operating profit of €710m, before exceptional items, compared with €555m in 2015. Excluding Aer Lingus it was €668m.
The group suffered from a negative currency impact, primarily from the weak pound, and noted the cost of air traffic control strikes and weather.
The carrier added it had been negatively affected by terrorist attacks – although it had already booked 74% of its expected revenue for the third quarter.
IAG said the Brexit vote would not have a significant impact on its business, but had been adversely affected by the consequent economic uncertainty and "weak trading conditions in June, leading up to, and following, the vote, with an emphasis in our premium cabins" as well as the foreign exchange impact.
Meanwhile, Qatar Airways is thought to be increasing its stake in IAG to 20%, following the post-Brexit fall in sterling.