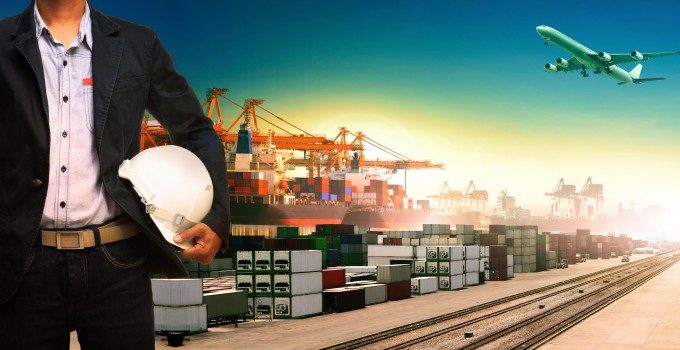 A temporary extension on driver hours is causing "pandemonium" in UK logistics, with rates surging as businesses try to take advantage of the potential for extra deliveries.
This week transport secretary Grant Shapps announced plans to tackle the worsening driver shortage by confirming that, until 8 August, truckers would be allowed to work ten hours a day, instead of nine, and alter shift patterns on Mondays.
Drivers and hauliers responded with mixed emotions, but multiple supply chain sources predicted it would make "winners" of recruitment agencies at the industry's expense.
One haulage operator told The Loadstar: "You have heightened demand, particularly from supermarkets, at the moment and already agents were going into yards, offering drivers more than hauliers could, tacking commission on and then linking driver and supermarket.
"The extension has just turbocharged this operating model as, for a supermarket, an extra hour could mean several more drops in a day.
"So, we now have this situation where drivers are simply being rejigged from firm to firm as rates climb, and the actual issue of driver shortages is not being addressed."
The Loadstar heard from several sources that agencies had increased their rates for drivers by 7-10% in the immediate aftermath of Mr Shapps' announcement.
One forwarder said it made sense for drivers to take up the offer as a typical rate from a haulier was £12-£13 an hour, but they could get as much as £25 an hour for agency work.
"It's not just the money though, typically this is domestic work so they don't have to start at 3am, do long drives or sleep in their cabs," the forwarder told The Loadstar.
"But the long-term impact could be profound, because it is drawing drivers away from the containerised and air freight side of the industry towards the retail side, leaving a big part of UK business without service.
"Every supply chain touch point has been affected – the administration associated with this alone is killing us; it's taking five times longer to arrange a movement than last year."
Pointing to the invisible costs tied to the trucker shortage, the forwarder noted that they had to take on four extra full-time staff "just to handle administration associated with UK collections and deliveries". Furthermore, they said, ocean carriers had begun to recognise the severity of the problem and were demanding 15-days' notice for line haulage bookings.
"Availability, consistency, reliability and storage have all been impacted by this, and forwarders can't just switch to merchant haulage because the same issues exist there, and you're looking at an extra £150 to use them, plus the carrier's load-on, load-off fee.
"Air freight too is hit. I know one haulier with 20 trucks idle at Heathrow. I said 'I thought you'd be busy as hell' and he said he was, but couldn't get any drivers."
One independent haulage operator specialising in container movements said that, while he believed he paid good rates, he would be unable to compete with the likes of the supermarkets, and was worried about the future impact on the industry.
One driver/haulage operator largely blamed bigger haulage firms for the shortage, as "they had gotten used"to underpaying", starving the industry of future drivers.
"Old rules allowing drivers to register as limited companies kept wages artificially low, because they would take minimum wage and dividends. But now these rules are gone the wage hasn't changed, it is the same as a forklift operator," the driver told The Loadstar.
"We pay £15 an hour, but the big guys have been trying to get away with paying £10.50 an hour, so that explains why they cannot get drivers – it's obscene."
The forwarder said haulage firms in the container sector had seemingly realised their mistake too late and were "desperately" scrabbling to hold on to their driver pool by upping wages, in some cases by 20%.
But this, the forwarder added, was also resulting in new charges for forwarders and other customers, with one large operator reportedly issuing "driver retention surcharges" to cover the costs.
"Again, every touch point is affected by this because the shipping lines are struggling and this is without being in peak season. There is going to be a massive impact on first and final mile when peak season hits," the forwarder continued.
"Heads up, wait until the holidays start and demand spikes. It is going to get worse, much, much worse."