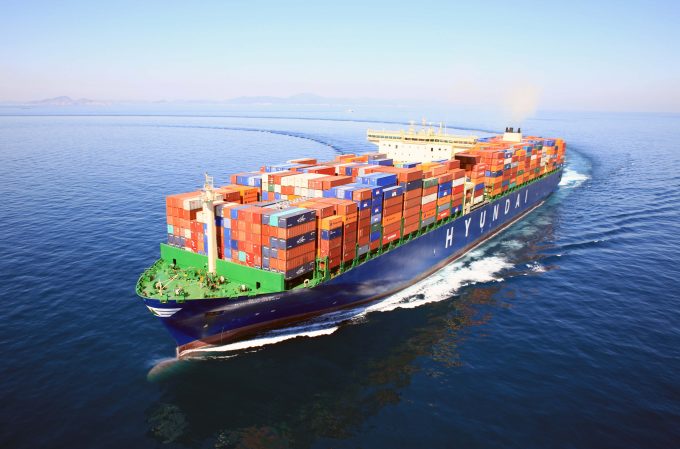 Hyundai Merchant Marine (HMM) slumped to a KRW1.2trn ($1.1bn) net loss in 2017. And this follows a KRW484bn loss the year before, bucking the industry trend of improved profitability.
However, seemingly undaunted by the magnitude of its continued losses, the South Korean carrier is to invest $95m in 30,000 new containers and is reported to be on the verge of an order for a dozen 22,000 teu vessels and eight of 13,000 teu.
HMM's revenue increased 10% year on year, to KRW5.028trn, from a 30% surge in volumes, to 4.03m teu, but the EBIT loss was KRW407bn ($375m), compared with KRW833bn the year before.
Then HMM was forced into a painful restructuring as a consequence of a prolonged industry malaise that resulted in the bankruptcy of compatriot Hanjin Shipping.
HMM attributed the worsening net figure to a KRW479bn book loss on the sale and lease-back of 10 vessels in March last year to state-owned Korea Shipping and Maritime Transportation (KSMART), a tonnage bank initiative of the South Korean government set up the previous January to support the nation's maritime industry.
During a company strategy meeting in December, HMM's president and chief executive, CK Yoo, commented on rumours that the carrier was looking to place an order for 22,000 teu ultra-large ships.
"This will be the mega-shipbuilding project in accordance with the national expectation for being a leading shipping nation," said Mr Yoo. "HMM is now in the good position to be a world-class, leading shipping company by overcoming new environmental regulations starting from 2020."
Mr Yoo was referring to the global ship fuel 0.50% sulphur cap in IMO regulations coming into force on 1 January 2020 that could see carriers' bunker costs double and further tilt industry competitiveness in favour of bigger, more fuel-efficient vessels.
Assuming that these ship orders are confirmed, the funds will be provided by KSMART. However, how HMM would deploy the 22,000 teu behemoths has so far not been explained by the company.
They would only be suitable for operation on the Asia-Europe tradelane, where currently HMM is restricted to just a slot charter agreement with the 2M alliance.
The 2M is unlikely to allow HMM to deploy its own vessels on the route – not least because Maersk Line and MSC's customers are said to have been unhappy at the exposure of their cargo to a financially weaker carrier.
Meanwhile, Maersk Line last week reported a net profit of $521m for 2017, following a loss of $384m the year before, and most other carriers are expected to also report improved earnings. According to recent analysis by maritime consultant Drewry, container lines are on course to achieve some $7bn in consolidated profit for 2017 trading.