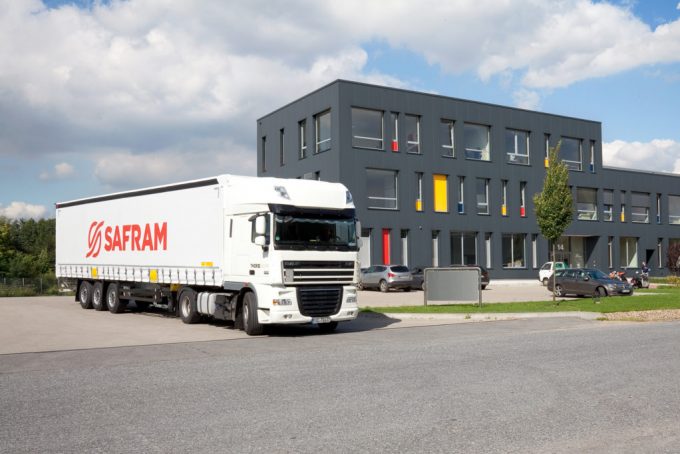 PRESS RELEASE
Heppner announces the acquisition of the Swiss Group SAFRAM, with operations in Switzerland, France, Germany, the United Kingdom and Hungary. This acquisition forms part of Heppner's international growth and business diversification strategy, now with the integration of expertise in dangerous goods transport and logistics. 
The overall goal is to strengthen the European territorial network, perceived as a vector of new economic dynamics
After the acquisition of Hamacher Logistik in 2019, the signature of a strategic partnership agreement with Koch International, followed by the acquisition of ABC-Logistik, ABC-Warehousing and incharge in 2021, and very recently, of DINA, Heppner is continuing its international growth with the acquisition of the SAFRAM Group.
With operations in Switzerland, France, Germany, United Kingdom and Hungary, SAFRAM has 60,000 m2 of warehouse space, of which 25,000 m2 comply with Seveso requirements or equivalent. Founded in 1965, SAFRAM is an international transport company with headquarters in Switzerland; it serves industrial and commercial enterprises looking for a quality logistics service. With sales totalling 90 million Swiss francs in 2020, the Group currently has 400 employees. SAFRAM is an acknowledged player in the dangerous goods segment, which accounts for 50% of its flows. Also a specialist in international grouping, the company offers a high level of expertise in customs operations in all the territories in which it operates.
SAFRAM's international footprint is aligned with the Heppner Group's growth ambitions and it will enable Heppner to strengthen its presence in Germany, a strategic area for the company as leader in traffic between France and Germany. SAFRAM is also a specialist in trade with Switzerland, which accounts for 50% of its turnover, and its presence in the UK represents a major asset, particularly in the current context of Brexit.
This acquisition will support and broaden Heppner's distribution capacity in Europe, opening exciting growth prospects for the Group by endowing it with the capability to offer transport and logistics solutions to all its customers and partners within an integrated, expanded international network.
"The integration of SAFRAM's operations with Heppner's is directly aligned with our international growth strategy and the development of a direct presence in new countries, sustaining our capability to build and maintain locally based relationships with our professional ecosystem. This merger also enables us to add dangerous goods transport and logistics compliant with SEVESO requirements to our own range of expertise, and to capitalise on SAFRAM's proprietary excellence by taking the opportunity to develop it and to learn alongside new employees who are extremely knowledgeable in this field. The synergies generated by our respective areas of operational, geographical and technical expertise open up exciting professional prospects with a company whose values and commitments in terms of excellence, environmental impact and quality of life at work are very close to ours," explained Heppner Group CEO, Jean-Thomas Schmitt.
Access to the demanding market of dangerous goods transport and logistics compliant with Seveso site regulations
Road transport accounts for 90% of SAFRAM's turnover. The remainder comes from its logistics business, mainly compliant with Seveso requirements or equivalent, at sites in Genas, La Roche sur Foron, Geneva, Aylesford, Roissy and Grasse. SAFRAM's acknowledged positioning in the dangerous goods segment represents an opportunity for Heppner to diversify its business in a buoyant market that demands technical expertise and specific logistics and transport infrastructures. This activity, which currently accounts for 50% of SAFRAM's flows, is generated by a portfolio of strategic, multisite customers with an international footprint. This acquisition will strengthen the Heppner Group's range of expertise.
"This merger with SAFRAM, known for its expertise in the Dangerous Goods segment, provides us with the possibility of offering a new, highly technical service portfolio, with a high level of competence and expertise, at all points along the transport and logistics chain. We will start work immediately so that our operational excellence and territorial bases can complement each other in the service of our customers," said Cédric Frachet, Heppner's Land Operations Manager.
Integrated in the Group as a separate Business Unit
In order to capitalise on its expertise as an ADR specialist, SAFRAM will function as a "Dangerous Goods" Business Unit that complements the Heppner Group's know-how. Commercial and network synergies will be brought into play as soon as the integration is completed.
"We see our merger with Heppner, a solid, credible Group with a very strong presence in France, as a major development lever for us. We share similar operations and corporate values. Our expertise in dangerous goods, in particular, both in terms of transport and storage, will benefit from Heppner's support in boosting our business growth and logistics capabilities," explained Christophe Hottelier, SAFRAM Chief Sales Officer, and Tito Fornasier, SAFRAM Chief Business Development Officer.