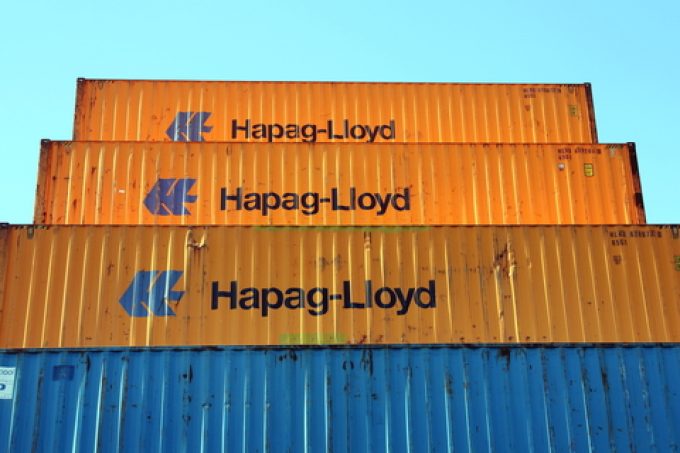 Hapag-Lloyd has posted a huge net profit of $3.4bn for the third quarter, and a cumulative nine-month result of $6.7bn that compares with just $605m earned in the first three quarters of 2020.
Putting the fifth-largest ocean carrier's earnings into context, that nine-month profit exceeds its return from the whole of the past five years.
And CEO Rolf Habben Jansen said today the carrier's result for Q4 would be equally strong, and that he saw "no dramatic change" for the first quarter of 2022.
He believes the carrier does not expect to see any return to normalisation in liner trades before the end of H1 next year.
Notwithstanding the recent dive in spot rates from Asia, Mr Habben Jansen said he expected the "triple-digit" percentage increases the line had negotiated so far with its contracted customers to positively impact results from Q1 22 onwards, insulating the carrier from any slump in short-term rates.
He said some Asia-Europe contracts were still being agreed with shippers and there were "significantly more 'early bird' contracts" being agreed on the transpacific, well ahead of the normal early spring negotiating season.
Revenue in Q3 soared 110% above the same period of last year, to $7.4bn, on virtually static liftings of 2,976,000 teu, resulting in a doubling of its average rate, to $2,234 per teu.
Hapag-Lloyd's average rate for the period compares favourably with Maersk's reported $1,780 per teu, and is on a par with THE Alliance partners ONE and HMM's declared average rates for the quarter of $2,375 and $2,330, respectively.
The average rates include all trades, including backhaul legs, and are therefore significantly lower than the market rates on the Asia to US and Europe headhaul trades.
Interestingly, Hapag-Lloyd saw a substantial 40% volume contraction in its intra-Asia tradelane during the quarter, to just 130,000 teu, as it prioritised other more lucrative routes.
But Mr Habben Jansen said he was concerned about the operational cost increases related to bunkers, port costs, haulage and charter hire.
However, in regard to the latter, he argued that the carrier's "lower-than-average" 41% of its 1.8m teu capacity it has on charter meant it was "less exposed" than many of its competitors that had been aggressively buying-in tonnage to protect them from the impact of skyrocketing daily hire rates.
Moreover, he said, the carrier had "very few" charter ships subject to extension renegotiation within the next 12 months.
In the third quarter, Hapag-Lloyd completed the takeover of African trade specialist NileDutch, as well as agreeing a 30% investment in the JadeWeserPort, Wilhelmshaven. It has also paid down the majority of its $6bn debt this year and said it expected to have a leverage "close to zero" by the end of December.
Hapag-Lloyd will hold its Capital Markets Day on 17 November.