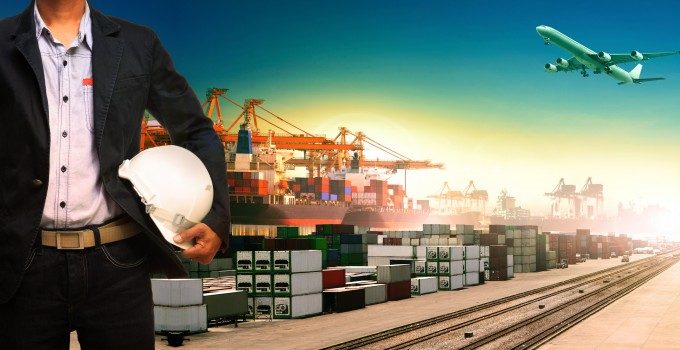 The surprising announcement last week of a "global co-operation agreement" between United Arab Shipping Co (USAC) and Hamburg Sud, so soon after the inking of the Ocean Three east-west trade alliance between the Dubai-based ocean carrier, China Shipping Container Lines and CMA CGM adds a new competitive ingredient into the mix of container liner shipping.
According to Alphaliner, the indirect entry of Hamburg Sud into the Asia-Europe and transpacific arenas later this year, via UASC's involvement in Ocean Three, could add further pressure to freight rates on these routes, which now appear to be precariously looking into the abyss going into the traditionally soft fourth quarter.
Simply from its extra marketing presence in these trades, Hamburg Sud is unlikely to add traction to desperate attempts by the existing players to arrest the spot rate erosion that saw, for example, the Shanghai Containerized Freight Index for North Europe slump to $822 per teu last Friday – its lowest level this year, and from where reports are reaching The Loadstar of quotes now down to $650 per teu on the headhaul leg.
In fact, it just needs one extra player in the finely balanced Asia export market to ramp up the pressure, as has been proved by the monthly ad-hoc sailings to North Europe by Israeli carrier Zim in the lead up to the October Chinese Golden Week shutdown.
And while no extra slots will initially be afforded to UASC for Hamburg Sud, the 'loose co-operation' Ocean Three alliance is unlikely to have set its allocations set in stone, and will no doubt be flexible on slot-swapping as befits this type of deal.
The ambitious UASC – with its massive orderbook of 11 14,000teu and six 18,000teu vessels scheduled for delivery from the end of this year – has been the subject of much speculation concerning which alliance, if any, it might join.
Prior to the hastily created Ocean Three agreement, many analysts predicted that UASC would join up with the CKYHE alliance, together with China Shipping – with whom it was already co-operating – and complemented by China Shipping forging a Beijing-sponsored "close relationship" with compatriot Cosco.
At the same time, talks between UASC and north-south specialist Hamburg Sud are likely to have been under way for some time; especially after the collapsed in March 2013 of merger talks between Hamburg Sud and Hapag-Lloyd.
All of which was motivated by the fact that if Hamburg Sud were to remain a significant player in the liner industry it needed a global network in a globalised world.
Thus, by signing its global co-operation agreement with UASC, Hamburg Sud – hitherto the only top-20 ocean carrier without a presence in the Asia-Europe and transpacific trades – has achieved its expansionist aspiration that fits neatly with its takeover of CCNI's north-south container trades.
Moreover, UASC clearly has big ambitions for South America. In its press release last week its long-serving chief executive Jorn Hinge said: "This co-operation with Hamburg Sud enables access to the South American trades and illustrates our ambitious approach to enhance geographic coverage."