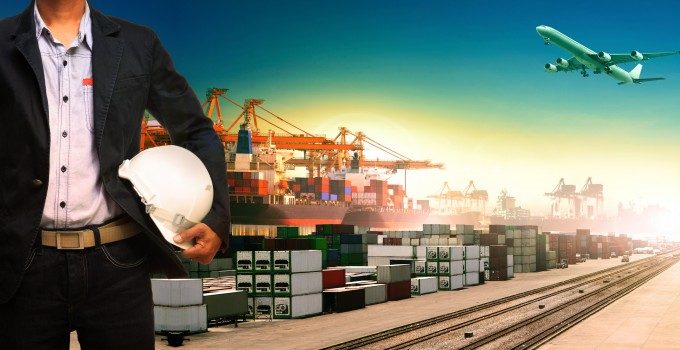 Press Release
Northampton, 7 February 2019
Dachser Ltd in the UK is to build a new 5,175 square metre logistics centre in Rochdale to replace its existing distribution facility. The development of the 3.7 hectare (9.2 acre) site represents EUR 16 million (GBP 14.4 million) investment by the company.
Since the acquisition of J. A. Leach Transport Limited in 2010, including the current site of Dachser operations in the North of England, business has grown fivefold, necessitating the warehouse expansion.
"Our significant investment is evidence of Dachser's commitment to the UK market and our optimistic view on the future of both import and export trade with the rest of Europe," commented Mark Rollinson, Managing Director Dachser UK.
According to Rollinson the new logistics centre is evidence of how Dachser has grown in the UK in tandem with its customers. "With the extended resource provided by this new facility we will satisfy the demands of our customers' global integrated supply chains as well as a sustained increase in UK exports delivered through Dachser's extensive European distribution network," stated Rollinson,
Located on the Kingsway Business Park adjacent to the Trans-Pennine motorway, the M62 at junction 21, the new facility will have 49 dock loading doors and an additional four level access doors. There will be an internal area of nearly 7,000 square metres, including office space.
"The Rochdale Logistics Centre is connected to the global Dachser network with daily direct freight services," explains Gary Atkinson, Branch Manager Dachser Rochdale. "With this new construction, our location in the North of England is evolving into an important hub within Dachser's European network.  Ensuring that the new facility remained within Rochdale was an important consideration in the interests of the company's workforce; the location is also optimally situated from a logistics viewpoint on an important artery of the UK's 'Northern Powerhouse."  he continued.
Dachser UK currently employs a total of 448 people, 106 of whom are based in Rochdale where the company expects to create many jobs over the next five years.
ENDS
ABOUT DACHSER UK
Dachser UK is part of the Dachser group, a major international logistics provider which on 31 December 2017 generated total sales worth EUR 6.12 billion. 29,100 staff working in 369 locations worldwide handled 81.7 million consignments comprising 39.8 million metric tonnes. Dachser has been established in the UK since 1975, and now has four locations which include a new logistics centre in Northampton as well as branch offices in Rochdale, Dartford and Bristol.
Dachseraims to be the supplier of choice for European logistics and value-added services. A fully-integrated European distribution network provides a comprehensive, high quality service of total freight solutions supported by the latest technology. Core services in the United Kingdom comprise European export, import and UK pallet distribution, as well as contract logistics,value added services and international sea and air freight forwarding.
For more information, please visit   www.dachser.co.uk
Media Contact:
Peter Owen
Portcare International Ltd
Tel:           +44 (0) 1737 248300
Mobile:     +44 (0) 7710 991531
Email:       [email protected]
An archive of all Dachser UK news releases and photographs is available from the Portcare International Media Area at www.portcare.com