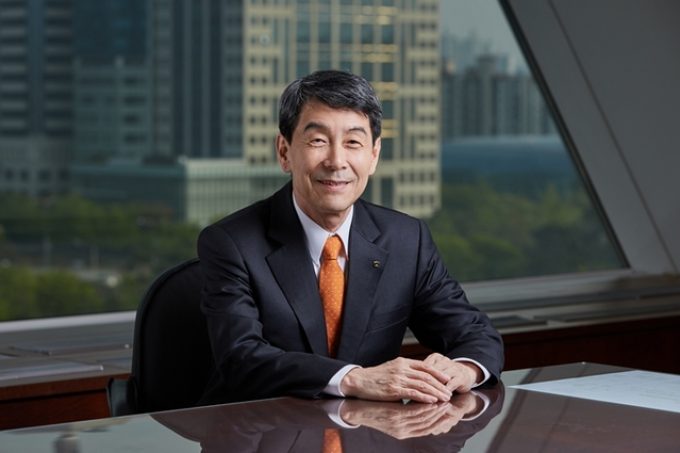 As momentum builds towards the South Korean government's inevitable sale of its stake in flagship liner operator HMM, Korea Development Bank chairman Lee Dong-gull warned the process must be gradual.
Mr Lee's statement yesterday came less than a month after vice-minister of oceans and fisheries Eom Ki-doo told journalists the government hoped to find a buyer by the end of March 2022.
With over 44% of HMM's stock, the government is the controlling shareholder, and its interest is held through KDB and Korea Ocean Business Corporation (KOBC), both state-controlled policy lenders.
In 2016, KDB swapped some of its debt to HMM for equity to save the company from bankruptcy, while KOBC came on board after its establishment in 2017 as part of a national strategy to revive the maritime sector.
Mr Lee said: "It's time to take our hands off HMM, as the company has improved considerably in recent years, but this is to be discussed with the Ministry of Oceans and Fisheries and KOBC."
HMM's fortunes have turned with the windfall in the liner industry, with a $105m net profit in 2020, but a record $1.95bn in Q3 21 alone.
Mr Lee noted that KDB and KOBC still held convertible bonds, which if changed into HMM shares, would increase their combined stake to beyond 70%.
He added: "There is nothing going on with regard to the sale of our stakes, but if we swap all our convertible bonds, we need a phased sale of equity to create a foundation for HMM's privatisation."
Mr Eom had alluded to this too, claiming it would be hard to find a buyer to purchase more than 70% of HMM's shares.
KDB and KOBC are jointly managing HMM, but next year, KOBC will become the sole manager. Mr Lee explained: "The joint management was supposed to have ended last year, but as HMM's restructuring was incomplete, KDB extended its role by another year.
"We need to take our hands off step by step, but nothing has been decided on the specific timing and methods."