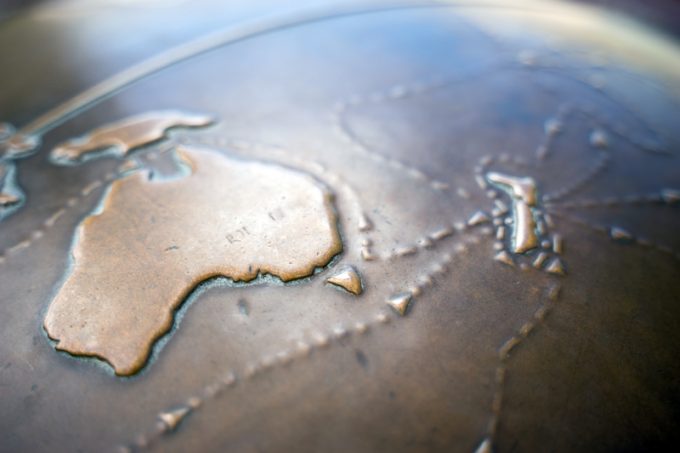 Forwarders in Australia and New Zealand have said that spiralling cargo delays and freight rates will extend well into the new year.
David Aherne, CEO of Across the Ocean Shipping, said "more pain is yet to come", thanks to upcoming events in China and the potential for more shipping hold-ups.
He explained: "Chinese New Year and the Beijing Winter Olympics are expected to add further pressure to already struggling supply chains, as port closures are expected, particularly in northern China, one of Australia's most frequented shipping routes."
And he said the Olympics could mean more factory closures in an attempt to "continue aiding pollution in the lead-up to the event".
In New Zealand, meanwhile, border closures and the "ascendancy of shipping lines" is set to cause more anguish for cargo owners.
The country's phased border reopening was delayed again this week to the end of February, in order to "slow Omicron's spread".
And without the extra capacity in the bellyholds of passenger aircraft, there's little prospect of a post-pandemic return to normal for the beleaguered airfreight market, according to Chris Edwards, group MD at Auckland-based Go Air Land Sea Logistics.
"At the start of 2021, we genuinely believed the tourism industry would be open for the summer season of 2022 – how wrong we were," he said. "Continuing closed borders – indeed an almost entirely negative view of foreign travellers, workers and students by this government, in our view – means recovery in this sector looks a long way off."
Mr Edwards noted that airlines were returning to Australia, while at the same time reducing their services to New Zealand, leaving scarce capacity for cargo bookings, even express shipments.
And he said importers and exporters could expect more of the same from the container shipper market, too, with rates beginning to rise again.
"Demand is still outstripping supply," Mr Edwards said. "And we are not expecting any improvement in ocean freight rates or services in the first three quarters of 2022."
He said that by Q4 some new capacity would enter the market and should start influencing rates. Furthermore, the inflation "wild card" could dampen demand around the world and "perversely, is likely to improve the supply chain crisis in ocean freight".
New Zealand, like Australia, has also keenly felt the ascendancy of the shipping lines this year, with Mr Edwards describing the situation as a complete relationship reversal from when "cargo owners dominated".
"The shipping community acted as one in reaping the rewards," he said. "Many have felt exploited by high freight rates, but in a high-demand economy, for every shipper not willing to pay a high rate there is one who will.
"The rewards have been so great, however, that it has changed the shipping industry for the foreseeable future. Maersk now considers itself a freight forwarder, not a shipping line, offering a direct-to-client service at the expense of traditional freight clients. Healthy balance sheets have emboldened this behaviour and past relationships have meant nothing."
Indeed, while high freight rates look here to stay, other extra costs are also lurking on the horizon. Mr Edwards said bio-fuel levies, admin fees, equipment levies and higher bunker prices could all add to freight prices next year.
"We expect to see more increases across all these areas in 2022 – it may well be the year of the surcharge," he added.