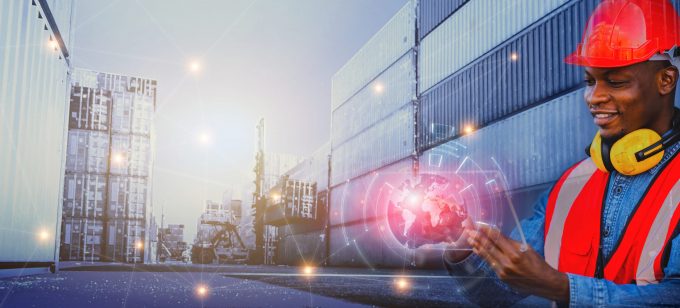 The darkening economic climate has put the brakes on capital flowing into logistics technology ventures, ushering in a closer look at fundamentals.
There is still a need – and money – for technology that can produce tangible results, but shiny futuristic projects are struggling to get funding.
Chain.io, a cloud-based supply chain integration platform, secured $11m in funding from a group of venture capital firms a few days ago, which four or five months ago would have gone largely unnoticed among a plethora of investment deals.
Then, corporate investors were on the prowl to throw money at tech start-ups, and if those would-be unicorns played in the logistics arena, all the better, as this brought two hot investment areas together.
The pandemic revealed weaknesses in supply chains and drove home the need for digitalisation and automation, as firms have struggled to cope with a drastically increased workload. At the same time, the financial framework made investment in technology easier and prompted venture capital to look for new areas of business.
And after the Federal Reserve cut interest rates close to zero in spring 2020, the flow of venture capital into logistics technology accelerated. According to Pitchbook, a financial database on global capital markets, North American and European freight tech firms raised $4.16bn from venture capital firms in Q4 20, up 48.6% year on year. Valuations of logistics tech firms soared, nearly doubling in some cases.
This year the picture is starkly different: in the first quarter, freight tech deals involving venture capital were down 20.4% year on year, prompting Brian Glick, CEO of Chain.io, to comment: "We're in a new era of funding."
He added that technology firms with a more general direction had been hit particularly hard. By comparison, the freight tech sector had fared relatively well – as long as players can provide proper business value to their clients.
But this does not mean the sector has escaped unscathed from the change. On 10 June, online freight brokerage Convey confirmed it was laying off 7% of its tech workforce – 90 employees. Less than two months earlier, the company, valued at $3.8bn, had raised $260m in new funding. A week earlier, warehousing and distribution tech provider Stord reportedly laid off 59 employees – 8% of its workforce.
And for logistics tech firms, the narrative to get business has changed, Mr Glick explained. The promise of shiny new tools that promise transformation of business down the road is not cutting much ice these days, he says. Instead, technology has to generate efficiency and tangible benefits to the bottom line.
"Every company has its set of core business goals. If you can't draw a straight line from your tech investment to those non-tech business goals, it's not there," he said.
This implies that the metrics are defined by the business objectives, not by technology features. He quipped: "There's no such thing as an IT project. There are only business projects that involve computers."
Customers are looking to logistics technology primarily for three purposes – to improve visibility, automate processes and get better pricing tools, he said.
Arguably, many shippers can cover a lot of their needs through control towers set up for them by 3PLs. Mid-sized shippers especially are availing themselves of this strategy, while small shippers tend to get these capabilities from digital forwarders, explained Mr Glick. And large shippers are increasingly looking to control their own destiny, he added.
His own company finds itself "in a relatively strong position" in the current market conditions, as integration underpins all three strategic priorities, from visibility to better pricing tools, he said. It allows clients to plug into SaaS tools for a host of functionalities from visibility to pricing and compliance risks, which can save customers millions every year, Chain.io claims.
The latest funding was the second round for Chain.io after a $5m infusion in April last year. Management intends to use the money to build up more connectivity to platforms and expand its international footprint. Most staff are in North America, while many of its major clients are based in Europe. Hence this is the first target area for expansion to boost customer support, with South-east Asia and Australia to follow soon.
For a lot of logistics tech firms, though, the coming months will play out in reverse gear, rather than in pursuit of expansion.