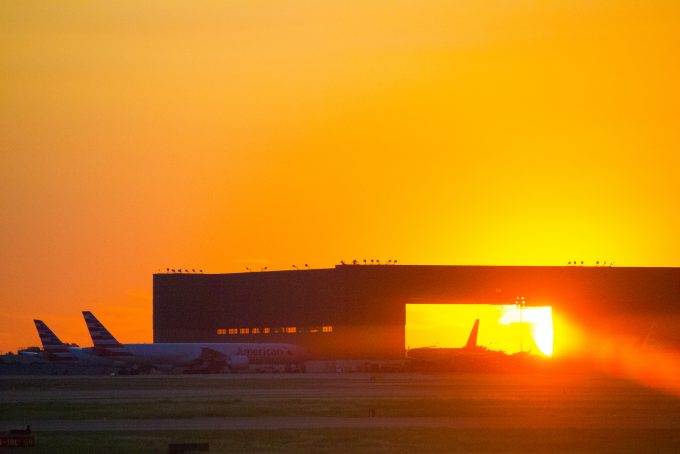 As the peak season approaches, apprehension is on the rise.
Securing enough lift may be the biggest concern for forwarders, but many fear this is only part of the battle; they are looking nervously at big airports which buckled under the volume of cargo a year ago.
Major gateways like Frankfurt or New York JFK suffered lengthy delays in the 2017 peak season: at Germany's premier airport, trucks waited up to 20 hours for a slot to collect freight, one forwarder recalled.
"We definitely do have concerns and have been taking some actions both with our partners and clients," said Bob Imbriani, executive vice-president, international at Team Worldwide.
Airline executives acknowledge that last year saw serious bottlenecks. For United Airlines, the hubs at Newark and San Francisco were the biggest problems, said Jan Krems, president of United Cargo.
"We had to change infrastructure, we had to build in height as opposed to width," he added.
However, according to him, both gateways are ready for this year's peak surge.
American Airlines has made changes at Miami and Dallas/Fort Worth to boost capacity, such as installing additional racking, reported Roger Samways, vice-president of cargo sales.
The carrier has also obtained new equipment and hired more staff to get ahead of volume growth, steps that have paid off, not only in terms of boosting capacity but also improving performance. To date, in every month bar one, American's operational performance has been better than in the corresponding month in 2017, Mr Samways added.
At Chicago O'Hare, Nippon Cargo Airlines invested over $3.5m in equipment, such as main deck loaders, transporters and racking, and it expanded its ground lease to include three parking spots for 747-8 freighters behind its facility. It also obtained dedicated labour from its ground handler.
"This will allow us to avoid any congestion issues at O'Hare," said Shawn McWhorter, president for the Americas.
Team has taken a number of steps to cope with capacity issues. According to Mr Imbriani, this aspect is less of a worry now.
"What is becoming a bigger concern is retrieval from the airlines upon arrival in the US. Even before peak season, waiting times at airlines across the country have been increasing significantly. A waiting time of four to six hours at major airports is not uncommon and is spreading to secondary airports as well," he said.
"We are trying to address this by putting trucks in very early morning or, if possible, late evening, working with the airlines directly to see how they can improve the situation," he continued.
One forwarder said more infrastructure work was needed to resolve these issues and airports have failed to address this.
But Mr Samways says the airlines cannot resolve the problem on their own.
"There are a number of airports where infrastructure is becoming congested. We need to work in partnership with airports," he said.
One of the strategies Team has embraced is trying to find alternative routing for traffic to avoid the congested hubs. Rickenbacker Airport, which has attracted a number of international freighter operations in recent years, has been one alternative gateway, but there is still limited lift from many origins, Mr Imbriani noted.
Moreover, alternative gateways often do not sit well with consolidation programmes, so they are mostly of interest for ad hoc charters, one forwarder added.